The Alleys
Fall Grants 2018 - Production, Production Stage
Synopsis
In a claustrophobic East Amman neighbourhood, where life is dictated by gossip and violence, Ali, a hustler who pretends to be a white-collar career man, has a secret relationship with Lana, a young college student. Their romance is kept hidden until one day Lana's mother, Aseel, receives an extortionist video of the young couple. Hoping to avoid public embarrassment, Aseel discreetly convinces Abaas, a ruthless gangster, to put a stop to it… but things do not go so smoothly. Their lives start to intertwine and collide not just with each other, but with the other residents living amongst the same Alleys.
Credits
Director

Bassel Ghandour

Screenwriter

Bassel Ghandour

Producer

Rula Nasser

Production Company

The Imaginarium Films

Production Company

Imaginarium Films
About the Director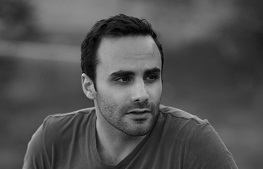 After graduating from the University of Southern California with a BA in Cinematic Arts, Bassel Ghandour worked as a production assistant on a number of feature films, including 'The Hurt Locker' (Kathryn Bigelow, 2008) and 'Captain Abu Raed' (Amin Matalqa, 2007). Bassel later wrote and produced the feature film 'Theeb' (Naji Abu Nowar, 2014), nominated in 2016 for Best Foreign Language Film at both the Academy Awards and the BAFTAs. It also won the Best British Newcomer at the latter. Bassel is also the head writer on the first Arabic series developed by Netflix, 'Jinn' (2018-), and wrote and directed the short film 'Freekeh' (2018).
Contacts