Temporarily
Spring Grants 2019 - Post-Production Stage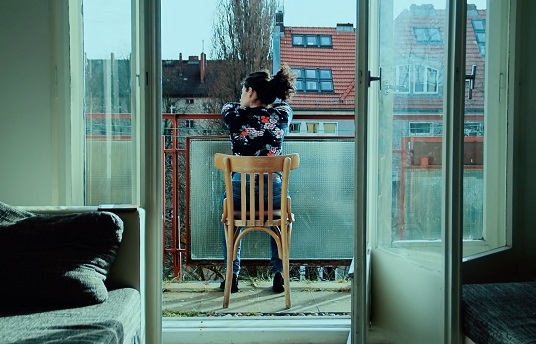 Synopsis
Reham is a 24-year-old Syrian girl who studied acting in Syria. Because of the war there, she moved to Germany in 2014 to study at the University of Arts. After a period of stay in Berlin, she faces financial difficulties forcing her out of her home because of her inability to pay the rent. When she leaves the house, she calls one of her acquaintances in Berlin and asks if she can stay in his house until she finds a place. After several days, the police stop Sharif from working because he works without regular papers. Sharif asks her to leave the house because he had to rent her room to someone else who was able to pay the expenses. Thus, Reham starts looking for accommodation in Berlin where she meets different kinds of people. But no one is willing to give her room, so she spends most of her time roaming the streets aimlessly. At the end of the film, we see Reham sitting on the street by night for a rest. As she falls asleep, someone approaches her and steals her bag and runs away.


Credits
Director

Reham Alkassar

Screenwriter

Reham Alkassar

Producer

Reham Alkassar

Production Company

Crystalfilm
About the Director
Reham Alkassar is 26-year-old actress who born in Damascus.
After graduating from the "higher institute of dramatic arts, acting department" in Syria, she traveled to Berlin to continue her masters study in"art special strategies" in weissensee university, Berlin.
She participated in a wide range of works, both on stage and on camera.
Her work in cinema include "The day I lost my shadow" directed by soudad kaadan (Beirut 2017). "Strahinja" directed by stefan arsenijavic (Belgrade 2018). Reham is also director, she direct her first short film "Toi toi toi"in Berlin 2015.
Contacts