TCA186: The Tarmac Year
Fall Grants 2018 - Development Stage
Current project status: DEVELOPMENT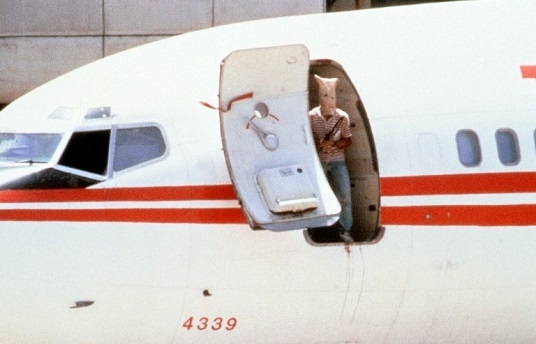 Synopsis
Set in a reimagined timeline of the 1980s, Ahmad and Mourad, two Lebanese cousins, hijack a plane en route from Athens to Beirut. When things do not turn out as expected, they decide to land it in Strovia, a fictional Arab-Soviet satellite island state off the coast of Lebanon. Founded in the 1960s as a reaction to then-US President Kennedy's failure to keep his promises during the Cuban Missile Crisis, Strovia harbours all Eastern block-leaning groups and individuals in the region, promising a prosperous utopic communist way of life. As the hijack situation gets pulled into the escalating Cold War between the USSR and the USA, negotiations enter into limbo. Passengers and hijackers alike have to learn to coexist in order to survive the longest plane hijack in history. As time passes, Ahmad and Mourad's visions of the hijack diverge, and a slowly simmering mini cold war starts manifesting on board the TCA186.
Credits
Director

Mohamed Berro

Screenwriter

Fuad Halwani

Producer

Mohamed Berro, Fuad Halwani
About the Director
Born in 1989, Mohamed Berro is a Lebanese artist-filmmaker working and residing around Beirut. He graduated with a BA in filmmaking in 2014 and was part of Ashkal Alwan's HWP post-graduate program in 2015. His work has been shown in venues such as Beirut Art Center, the 20MinMax International Short Film Festival, Gothenburg Independent Film Festival, Longue Vue Sur Les Courts Canada, Lebanese Film Festival and VideoEx 2016, amongst others.
Production Company Profile
Cinemoz is the fastest growing video on demand service for and from the Arab World. Over six million and growing monthly captive viewers now enjoy Cinemoz to watch and discover the largest library of Arabic, Hollywood and Bollywood films, anytime, for free. As of 2017, Cinemoz proudly launched its first Original Series slate, aimed at disrupting the landscape of premium Arabic genre entertainment.
Contacts