Tariq
Spring Grant 2012 - Production Stage
Synopsis
A story of a relationship between a teenager and his mother. Tariq decides to test his manhood for the first time on his 15th birthday, trying to prove to his best friend Ramy that he is a man. In conservative Egyptian society, Tariq buys a box of condoms – his first step into the world of men. His mother finds the condoms in his cupboard, but it is not conceivable to discuss this issue in her home. The mother is alone; her husband is abroad working. What should she do when she discovers what her 15-year-old son has planned?
Credits
Director

Alaa Mosbah

Screenwriter

Alaa Mosbah

Producer

Alaa Mosbah, Mohamed Salama
About the Director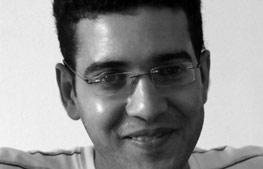 Alaa Mosbah is from Egypt, and graduated from the American University in Cairo in 2010. His 'Best Day of My Life' won the Best Documentary Film award at the 2012 Cairo Cinemobile Film Festival. His short film 'Café Regular, Cairo' won the Critics Jury Prize at the Oberhausen International Short Film Festival.
Awards and Festival History

Festivals


Doha Tribeca Film Festival 2012, in the Arab Short Film Competition (Qatar)

Awards


Won the Best Actor Award at Culture Wheel Short Film Festival 2013
Won the Best Actress at Culture Wheel Short Film Festival 2013
Contacts
Main Contact

Alaa Mosbah

Company:

Shireet studio

Phone:

+20 507 477 713

Email:

alaamosbah12@gmail.com