Talking About Trees
Fall Grants 2018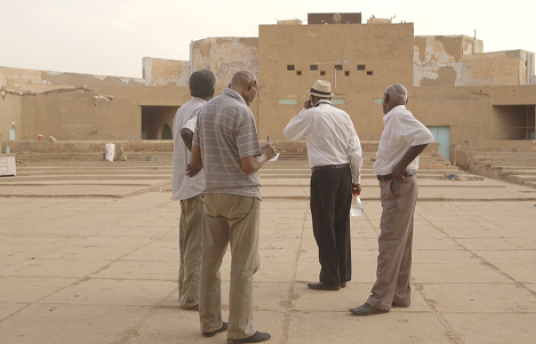 Synopsis
Ibrahim, Suleiman, Manar and Altayeb are founding members of the 'Sudanese Film Group'. Friends for over four decades, but after years apart due to exile, the quartet of filmmakers are reunited and rekindle their dream of bringing cinema to the masses in their home country of Sudan. From the rubble of their wounded nation's film industry, and using whatever materials are on hand, the four intrepid friends attempt to restore their country's cultural history through the power of film.

'Talking About Trees' is a genuine labour of love, both for the director Gasmelbari, who clearly has great admiration for the four directors, and also for his subjects whose infectious enthusiasm for cinema is a joy to behold. Inspired by Bertolt Brecht's quote—"What kind of times are these, when to talk about trees is almost a crime because it implies silence about so many horrors?"—the film is a poignant and thoughtful look at artists forced to come to terms with the fact that their life's passion for cinema can no longer be expressed or enjoyed where they live.
Credits
Director

Suhaib Gasmelbari

Screenwriter

Suhaib Gasmelbari

Producer

Marie Balducchi

Executive Producer

Marie Balducchi

Production Company

AGAT Films & Cie

Production Company

AGAT Films & CIE
About the Director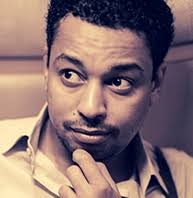 Suhaib Gasmelbari Mustafa was born in 1979 in Sudan, where he lived until the age of 16. He attended Cinema Studies in France at the University Paris VIII and has worked as a freelance cameraman and editor, collaborating with journalists to direct reports for Al Qarra, Al Jazeera and France 24. He has written and directed multiple short films, both fiction and documentary. 'Talking About Trees' is his first feature film. Suhaib Gasmelbari is also a researcher and was able to find precious lost Sudanese films and took part in saving and digitising them through his work.
Awards and Festival History

Festivals


"Zurich IFF 2019
BFI London 2019
IDFA 2019
Marrakech IFF 2019
Malmo Arab FF 2020
Alfilm Arab FF 2020 "

Awards


"Glashütte Original – Documentary Award and the Panorama Audience Award, Berlinale 2019 (WP), Panorama Dokumente
Golden Star for Documentary Film, El Gouna FF 2019
Golden Tanit for Documentary, JCC 2019
Special Mention, Gabes FF 2020 (online edition)
Bes
Contacts