Streams
Fall Grants 2016
Current project status: DEVELOPMENT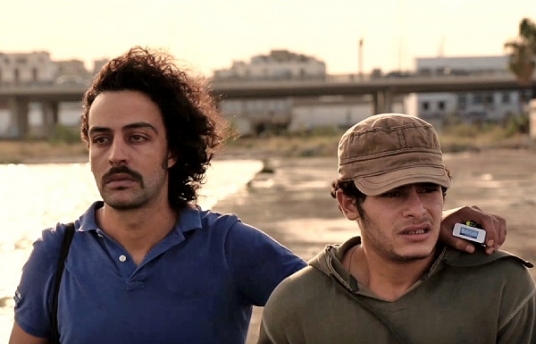 Synopsis
Amel works in a factory in Tunis. She lives with her alcoholic husband Tahar, a former local football player, and their only son Moumen, a talented teenage football goalkeeper. To convince the boss of the factory to provide her with connections for her son, Amel betrays her fellow workers, who have been organizing a strike. Amel meets the connection—Imed, a wealthy businessman, who takes advantage of the situation and abuses Amel. She surrenders to his advances in order to offer her son the opportunity of a lifetime. But the police catch them, and Amel is imprisoned, accused of adultery and prostitution. Moumen is destroyed by the scandal and becomes violent, stops his football career and starts drinking and taking drugs. After her release, she searches for Moumen in the lower and violent streets of Tunis. In this long quest for her missing son, Amel has to face the deteriorating Tunisian society.
Credits
Director

Mehdi Hmili

Screenwriter

Mehdi Hmili

Producer

Moufida Fedhila
About the Director
Mehdi Hmili is a filmmaker, screenwriter and producer. He was born in Tunis and graduated from the Paris Film School. While in France, he directed his trilogy in black-and-white about love and exile—'X-Moment' (2009), 'Li-La' (2011) and 'The Night of Badr' (2012). His first feature-length film, 'Thala Mon Amour' (2016), was selected in worldwide film festivals and won several prizes, among them the Best Original Screenplay and the Best Actress Award at Oujda film Festival. His last documentary film 'Fouledh' selected in La Fabrique Cinema at the 72nd Cannes Film Festival won several development prizes such as the El Gouna Film Festival award. A former football player, Hmili recounts his own story in 'Streams' his second featurelength film currently in post-production. Mehdi Hmili is also a Torino Film Lab Alumni, and lives and works between Paris and Tunis.
Production Company Profile
Yol Film House is an independent Tunisian film production company that develops and produces original and innovative projects short and featur e-length films selected and awarded in numerous festivals around the world. Our vision is to tell original and moving stories that provide a refreshing challenge for an international audience. The company plays an active role in supporting Tunisian and international talents with strong potential for international co-production and distribution. Our films were part of several international film festivals such as Cannes, Sydney, Milan, Clermont-Ferrand, Montréal, Paris, Los Angeles, Sarasota, and Cape Town. We produce films with a strong international experience, both artistic and financial, and an extensive network in the industry and in festivals. From our upcoming projects, 'Streams' is the second feature film of acclaimed young Tunisian filmmaker Mehdi Hmili.
Contacts