Standstill
Fall Grant 2011 - Production Stage
Current project status: COMPLETED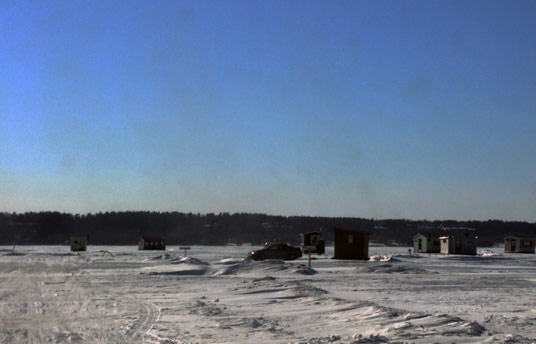 Synopsis
Arihote is a Kanienkehaka photographer whose life is at a standstill. When he witnesses the murder of a neighbour, his stagnant existence is unexpectedly revitalised. Instead of calling the police, he finds himself clearing up the crime scene and helping the murderer, Widad, to avoid arrest. As Arihote embarks on a quest to rebuild his relationship with his son and resolve his feelings about his father's suicide, he tries to figure out why he is allowing his interest in life to be revived by Widad. Their chance encounter may set both men on a new course.
Credits
Director

Majdi El-Omari

Screenwriter

Majdi El-Omari

Producer

Majdi El-Omari
About the Director
Majdi El-Omari is a Palestinian-Canadian filmmaker who grew up in Egypt. He studied cinema at the Cairo Film Institute and received an MFA in film production from Montreal's Concordia University. His films tell stories that grow out of the existential situation of individuals living in a world that casts them in the role of victim. Apart from producing his own films, Majdi collaborates with other filmmakers who share his perspective. He is executive producer of 'Juliano', a new documentary directed by Emtiaz Diab about the recently deceased Palestinian filmmaker and theatre director Juliano Khamis.
Production Company Profile
Founded in 1988 by Benoit Pilon, Jeanne Crepeau and Manon Briand, Les Films de l'Autre is a Quebec filmmakers' collective dedicated to promoting auteur cinema through its strong support for artistic freedom in cinema and video. Since its inception, Les Films de l'Autre has seen many of its productions gain international recognition and win numerous awards at several festivals. To date, the company has produced or co-produced 13 feature, 11 medium-length and 37 short films. All are written, directed and produced by its active members, who are independent filmmakers and producers.
Contacts