Son of the Streets
Spring Grants 2022 - Production Stage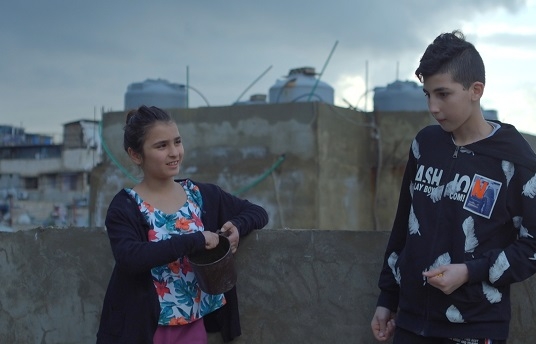 Synopsis
Following the life of the Palestinian child, Khodor, from the age of fourteen to eighteen as he grows up without an ID in the Shatila refugee camp in Beirut. In the struggle for citizenship and his right to education and health care, harrowing family secrets come to light. Khodor's parents have both died, so he grows up with his stepmother. The 13-year-old is calm and relaxed in front of his friends of the same age, but his new family often enough feels the pent-up aggression of the pubescent. His stepmother and half-sisters are desperately trying to get him a document proving his existence and giving him the right to education, health care, and freedom of movement outside the Palestinian refugee camp Shatila in Beirut. 'Son of the Streets' describes how hopelessness paired with the energy of an adolescent is discharged into aggression and despair—because the dream of a self-determined life is still a long way off.
Credits
Director

Mohammed Almughanni

Screenwriter

Mohammed Almughanni

Producer

Mohammed Almughanni, Glib Lukianets

Production Company

Gaza Films
About the Director
Mohammed Almughanni is a director, screenwriter and cinematographer. He was born in 1994 in Gaza, Palestine. He pursued his bachelor and masters' degrees in Film Directing at Łódź Film School in Poland. Over the past few years, he has worked in film worldwide, including in Cuba, Palestine, Denmark, China, Jordan, Lebanon, Poland and Germany. Almughanni is an author of documentary and narrative films, including 'Blacklisted' (2021), 'Son of the Streets' (2020) 'Falafala' (2019), 'Operation' (2018), 'Where's the Donkey' (2018), 'Shujayya' (2015) and 'Halawan' (2012). His films were selected and awarded at numerous film festivals around the world.
Contacts