Sivas
Spring Grant 2014 - Post-Production Stage
Current project status: COMPLETED
Synopsis
Set in a bleak Anatolian village, 'Sivas' tells the story of 11-year-old Aslan and Sivas, a weathered fighting dog, who develop a strong relationship after the boy finds Sivas wounded and left to die. A school play of 'Snow White and the Seven Dwarfs' dominates the background, as Aslan is disappointed in losing the role of the prince to Osman, his rival in love. While Osman gets ahead in the race to win the hand of Ayşe, the village 'princess', Aslan tries to impress her with his new-found friend. Sivas, meanwhile, having found a new lease on life, wins one fight after another, strengthening Aslan's hand against Osman. However, as Sivas's success at the fighting ground attracts attention, roles change and Aslan finds himself in an unexpected crash course in adulthood – and leaving his princess behind.
Credits
Director

Kaan Müjdeci
About the Director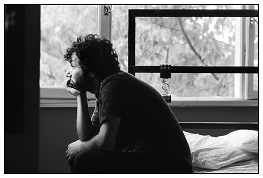 Born in Ankara, Kaan Müjdeci moved to Berlin in 2003 in order to study film directing. Instead, he opened an illegal open-air cinema, then a bar, then a fashion store. In parallel, Müjdeci continued making films. Among his short films, 'Day of German Unity' (2010) was bought by several TV channels; 'Jerry', his thesis film at the New York Film Academy, was screened at the Berlinale's Talent Campus, which he attended in 2011. 'Fathers and Sons', a documentary about dog fights in central Anatolia, served as a platform for writing and directing 'Sivas', his first feature film. A versatile entrepreneur, Müjdeci is also at the helm of the popular Kreuzberg venue Luzia and the concept fashion store Voo.
Production Company Profile
Kaan Film was founded in Ankara by Kaan Müjdeci in 2011. Projects include Müjdeci's documentary 'Fathers and Sons' (2011) and his first feature, 'Sivas' (2014), which was selected for the Official Selection of the Venice Film Festival and won the special jury prize. Kaan Film will continue to produce Müjdeci's film projects under the name Coloured Giraffes.
Awards and Festival History

Festivals


Venice Film Festival 2014 (WP)
Karlovy Vary International Film Festival 2015, Another View

Awards


Turkey's Official Submission for the 2015 Academy Awards - Best Foreign Language Film Race
Contacts