Shadow of a Man
Spring Grant 2011 - Development Stage
Current project status: DEVELOPMENT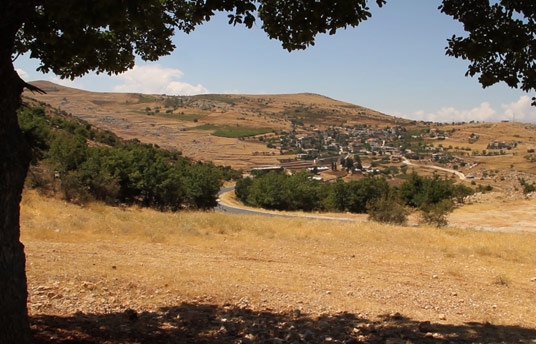 Synopsis
Ahmad, 26, is the best mechanic in the mountains of Lebanon. The only car he hasn't had time and courage to fix yet is his father's Peugeot from 1984 – the year his dad was killed. When the July War breaks out, Ahmad finds the chance he's always waited for. Amid the ongoing chaos, his mother's refusal and the sarcasm of his sister, he starts slowly transforming the rusty, bullet-riddled car into his wedding ride. But as days pass and the car gradually comes back to life, dark events ensue and deep wounds surface.
Credits
Director

Niam Itani

Screenwriter

Niam Itani

Producer

Lara Abou Saifan
About the Director
Niam Itani is a Lebanese filmmaker based in the San Francisco Bay Area. She started her film career in Lebanon in 2000 and made several short documentary and fiction films. From 2005 to 2010, she worked as a Programme Producer at Al Jazeera in Doha. In 2010, after completing an MFA in Screenwriting, Itani decided to pursue an independent filmmaking career. 'Twice Upon a Time' is her debut feature-length film. Her short film 'Super.Full.' (2011), played and won awards at international film festivals including the Venice Film Festival. 'Twice Upon a Time' won critical acclaim on its premiere at the Edinburgh International Film Festival.
Production Company Profile
Lara Abou Saifan is a freelance producer, production manager and researcher based in Beirut. Her credits include several documentary features and series for Al Jazeera, MBC, BBC and ARTE. Her television production credits include the well-known series 'Muslim Women' and the Middle East episodes of 'On the Road in America'. She worked as line producer and first assistant director on the Emmy Award-winning web series 'Shankaboot' and has also produced several short independent films. 'Shadow of a Man' is her debut narrative feature as producer.
Contacts