Selma
Fall Grant 2012 - Production Stage
Current project status: COMPLETED
Synopsis
After the accidental death of her taxi-driver husband, Selma decides to become master of her own life by taking over his taxi. She comes up against the Kafkaesque procedures of Tunisian bureaucracy and the offhandedness of the insurance industry, but refuses to let go and is not intimidated by anything. With quiet determination, she also faces the conservatism of her in-laws who, under the pretext of morality, continue to dictate the way she should behave. In order to create a better future for her daughter but also for herself, Selma is locked in a daily struggle with the world around her.
Credits
Director

Mohamed Ben Attia

Screenwriter

Mohamed Ben Attia

Producer

Dora Bouchoucha
About the Director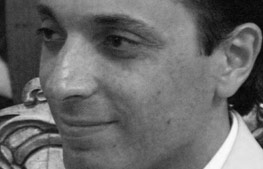 Mohamed Ben Attia studied Audiovisual Communication at the University of Valenciennes in France after graduating from the Institut de Hautes Études Commerciales (IHEC) in Tunis in 1998. He has directed five short films. 'Hedi', his feature-film debut, had its world premiere at the 2016 Berlin International Film Festival, where it won the Best First Film Award and the Silver Bear for Best Actor.
Production Company Profile
Nomadis Images is a Tunisian audiovisual production company. Its main activities include producing short and feature-length fiction films, documentaries and commercials, and providing services and training to filmmakers. The company's filmography includes Sami Tlili's 'Cursed Be the Phosphate' (2012); Hinde Boujemaa's 'It Was Better Tomorrow' (2012); Raja Amari's 'Buried Secrets' (2009), 'Satin Rouge' (2002) and 'Foreign Body' (2016); and Mohamed Ben Attia's 'Hedi' (2016).
Contacts