Screwdriver
Spring Grants 2016
Current project status: COMPLETED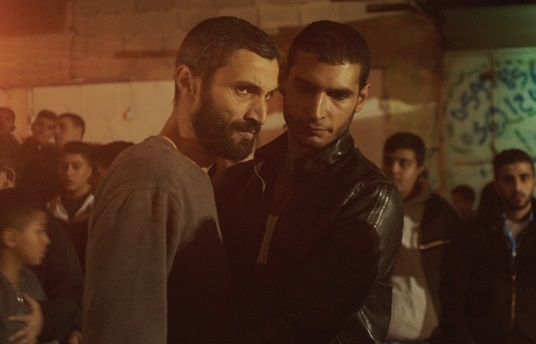 Synopsis
Young Ziad is the star of the Jalazon Refugee Camp basketball team in Palestine. When his best friend is shot dead by Israeli forces, Ziad and his teammates attempt to assassinate an Israeli settler. Ziad is captured and imprisoned, then released 15 years later. 'Screwdriver' is a haunting psychological thriller that follows a hallucinating Ziad as he struggles to adjust to his chaotic new world. Ziad's mental disorder halts his advances with two love interests – Salma, a young woman from the camp, and Mina, a Palestinian-American filmmaker. Ziad becomes suicidal when soldiers imprison a young basketball player; in the dead of night he hitches a ride that will return him to a more familiar life.
Credits
Director

Bassam Jarbawi

Screenwriter

Bassam Jarbawi

Producer

Shrihari Sathe
About the Director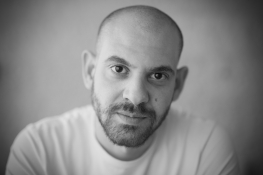 Born and raised in Palestine, Bassam Jarbawi began working as a photographer during the second Intifada. His photographs produced several exhibits and still documentary Frequency (2004). Bassam completed his B.A. in Communication and Political Science at Macalester College, and earned his M.F.A. in Screenwriting/Directing at Columbia University. During his studies at Columbia, he produced and directed short films and music videos in Palestine, the United States and Jamaica. His short film "Roos Djaj (Chicken Heads)" won Best Film at the Columbia University Film Festival, premiered at New York Film Festival, and won First Prize at Dubai's International Film Festival.
Production Company Profile
Founded by Yasmine Qaddumi and Bassam Jarbawi, Rimsh Film is a production company based in Ramallah. The company specialises in creating director-driven short and feature-length narrative and documentary films. At Rimsh we develop, finance and produce films, function as co-producers in the Middle East, and provide production services for international producers with projects shooting in the region. We value collaborations with established artists as well as fresh talent that result in visually stunning, award-winning titles. Our goal is to work across artistic platforms with partners in the Middle East to bring inspiring local content to our global audience.
Awards and Festival History

Festivals


Venice FF 2018, Venice Days (WP)
TIFF 2018, Discovery
El Gouna FF 2018

Awards


"Best Film, Int'l Bosphorus FF 2018
Young Audience Award, CineMed 2018
Best Screenplay and the "Al-Nahar" newspaper awards, MALMO Arab FF 2019"
Contacts