School of Hope
Fall Grants 2019 - Post-Production Stage
Current project status: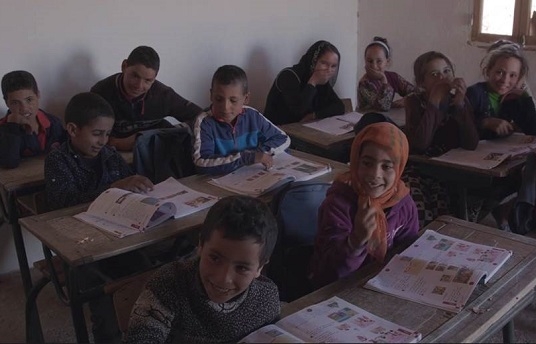 Synopsis
Climate change and overgrazing have brought poverty to the nomad tribes of the High Plateau of Atlas in Morocco. The Dehbi tribe is one of the oldest and last tribes left. Their ancestral way of life has been significantly tested by a decade-long drought and can no longer provide them with a living income. Now faced with the necessity to settle down, they feel more lost than when wandering with their cattle in the endless desert. Education becomes an essential struggle that also divides the community. To let a child go to school is to deprive oneself of a precious workforce. It might seem that there is not much hope for the children of the 'School of Hope', but the Dehbi are determined not to give up fighting.
Credits
Director

Mohamed El Aboudi

Screenwriter

Mohamed El Aboudi

Producer

Pertti Veijalainen, Hind Saih, Lamia Chraibi
About the Director
Mohamed El Aboudi was born and brought up in Morocco. He graduated from the University of Fes, Morocco with a BA in Theatre in 1991 and with an MA in Film & Television at Bond University, Australia in 1997. In his work, Mohamed has been interested in strong human stories. He has made documentaries about asylum seekers, mothers of immigrants, artists, and a girl with Down Syndrome. His latest films explore the theme of becoming an outsider in your own society. Mohamed's documentaries have been shown at various film festivals all over the world.
Production Company Profile
Bellota Films is an independent production company, founded in 2009 by Hind Saïh and Dominique Barneaud, both of whom have a strong desire to create. With 20 years of production experience in France and abroad, we place innovative writing and procedures at the heart of our activity. Our films are passionate and motivated by the desire to share unique and surprising insights into the contemporary world and reality. At the heart of our activity is a selection of projects for television and cinema, whose writing is sometimes combined with animation, graphic arts or multimedia. Our core business is documentary, but we also develop works of fiction and feature films.
Contacts