Sahaab
Spring Grant 2015 - Production Stage
Synopsis
Following his brother's death, Nasser and his friend Sanad decide to participate in a falcon race. It's not long before Nasser's falcon Sahaab is lost due to the carelessness of Talib, a photographer who tags along to document the journey. In their search for Sahaab in the harsh Arabian Desert, the trio fall victim to harsh circumstances that force them to make fateful decisions, and to re-examine the relationship among man, bird and desert. What will Nasser and his friends lose – or gain – in their search?
Credits
Director

Khalifa Al Muraikhi

Screenwriter

Khalifa Al Muraikhi

Producer

Sagar Ballari, Samit Kakkda
About the Director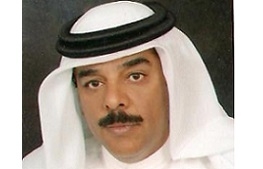 Khalifa Al-Muraikhi was born in Doha and holds a BA from Chapman University. From a very early age, painting was his passion and this would eventually lead him to a career in filmmaking. He was drawn into cinema by the work of directors like Salah Abu Saif, Michelangelo Antonioni, Alfred Hitchcock and Orson Welles. His films include 'The Blind Girl' (2000), which took the golden trophy at the Cairo Film and Television Festival; 'Threads Beneath Sands' (2003), winner of the Golden Dagger at the Muscat International Film Festival; and 'The End' (2004), which took the bronze trophy at the Arab Film and TV Festival. 'Clockwise' (2009), which he also wrote, was the first feature-length film made in Qatar. He is currently working on 'Sahaab', a feature-length film from his own screenplay.
Contacts