Rumors
Spring Grant 2011 - Production Stage
Synopsis
Souad and her neighbours' hearts go out to the people who live around the block, victims of the Sabra and Chatila refugee camp massacre. Yet, when a rumour circulates that another massacre is being committed in the camp and hundreds of refugees flee to her neighbourhood seeking refuge, Souad and her neighbours make sure none of the refugees find shelter in their homes. Inspired by real-life events, 'Rumors' is a short fiction film about how war and fear can strip us of our humanity.
Credits
Director

Azza El-Hassan

Screenwriter

Azza El-Hassan

Producer

Saad Darwazah, Serge Lalou
About the Director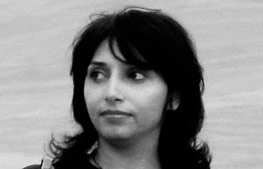 Azza El-Hassan has won several international film awards; her films have been shown on television networks including the BBC, ARTE, YLE, MBC and in festivals around the world, including the International Documentary Film Festival Amsterdam, the Yamagata International Documentary Film Festival and Dokfestival Leipzig. She won a Luchino Visconti Award in 2006, a Grierson Award in 2002 and the Jury Award at the Arab Screen Independent Film Festival in 2001. Her fiction feature 'Musical Chairs' received a Torino Film Lab Production Award in 2010, a Development Award at the Berlinale Talent Co-Production Market in 2009 and the Carthage Film Festival Script Award in 2008.
Contacts