Roshmia
Spring Grant 2014 - Post-Production Stage
Current project status: COMPLETED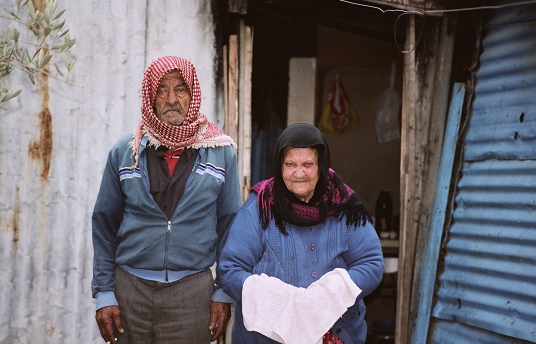 Synopsis
Since 1956, when he became a refugee from downtown Haifa's Wadi Alsaleeb neighbourhood, 80-year-old Yousef has lived with his wife Amna, a refugee from Yasoor, in a shack in Roshmia Valley. Life is quiet until the Municipality of Haifa plans to build a road across the valley to connect the Mediterranean to Mount Karmel – which will mean the couple's shack will be demolished, forcing them to find a new home. Their sponsor, acting as middle man between them and the municipality, attempts to negotiate compensation for them, but this will lead to tension among the three individuals.
Credits
Screenwriter

Salim Abu Jabal

Producer

Salim Abu Jabal
About the Director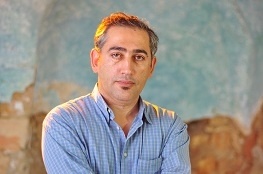 Salim Abu Jabal was born in the occupied Golan Heights in 1971, and has worked in cinema and television as a production manager and casting director on several Palestinian and international films. He has also worked as a writer, journalist, critic and producer.
Production Company Profile
Boujabel Production was established by Salim Abu Jabal in Ramallah in 2011, with the aim of providing production and casting services for his films as well as for other filmmakers. The company organised and produced Film Behind the Wall, a travelling film festival in Palestine. Abu Jabal started working in the cinema field in 2004, and has directed and produced several international documentary and fiction films. He acted as casting manager for films including Najwa Najar's 'Eyes of the Thief' (2014) and 'Pomegranates and Myrrh' (2008), and Michel Khliefi's 'Zindeeq' (2009). He has also directed and produced numerous television programmes as well as his own documentaries: 'Separation Diary' (2012); and 'The Language of Almonds' (2011).
Awards and Festival History

Festivals


IDFA 2015, Panorama
Arab Film Festival 2016
Latin Arab Fest 2016, Arab Features Competition
Boston-Palestine Film Festival
Malmo Arab Film Festival
International 1001 Documentary Film Festival
Al Jazeera Documentary Film Festival 2015
DC Palestinia

Awards


Jury Prize, Dubai International Film Festival 2014 , Muhr Feature (WP)
Grand Prix du Documentaire, Festival International du Cinéma Méditerranéen de Tétouan 2015
Best Documentary, Open Eyes Award, Medfilm Festival 2015
Contacts
Main Contact

Salim Abu Jabal

Company:

Boujabel Productions

Phone:

+972 599 525 977

Email:

salimabujabal@gmail.com