Rey
Fall Grant 2015 - Post-Production Stage
Current project status: COMPLETED
Synopsis
In 1860, a 35-year-old Frenchman explores Araucania, an autonomous region of southern Chile. The people elect him King of Araucania and Patagonia, uniting the autonomous tribes for the first time. Then, he is confronted by the Chilean court of justice and must defend himself. His reasoning seems flawless: Araucania is outside Chile, so how can Chile condemn him? But when events are retold in the trial, certain facts seem to contradict each other… Imprisoned in a gruesome cell, ill-fed and feverish, the King takes refuge in ecstatic dreams.
Credits
Director

Niles Atallah

Screenwriter

Niles Atallah

Producer

Lucie Kalmar
About the Director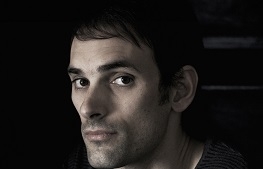 Born in California in 1978, Niles Atallah is a filmmaker and video artist who lives and works in Santiago, Chile. 'Lucia' (2010), his first film, had its premiere in the Zabaltegi New Directors section of the San Sebastián International Film Festival, and film won the FIPRESCI Prize at Rencontres Cinémas d'Amérique de Toulouse; as well, Atallah was named Best Chilean Director at the Valdivia International Film Festival. In 2008, with artists Joaquín Cociña and Cristóbal León, Niles co-directed 'Lucía, Luis y el lobo', which was shown in many festivals around the world, won numerous awards and garnered one million online views.
Production Company Profile
Founded in 2005, Mômerade is a Paris-based film company founded by producer and consultant Lucie Kalmar. The company has produced a number of trailers and short films and is currently completing its first feature-length production, Niles Atallah's 'Rey'.
Awards and Festival History

Awards


Special Jury Award, Rotterdam International Film Festival 2017, Harvest in Hivos Tiger Competition (WP)
Audience Award, FICUNAM 2016, International Competition
French Critic's Discovery Prize, Cinélatino Recontres Toulouse 2017
Contacts