Rest In Piece
Spring Grants 2018 - Production Stage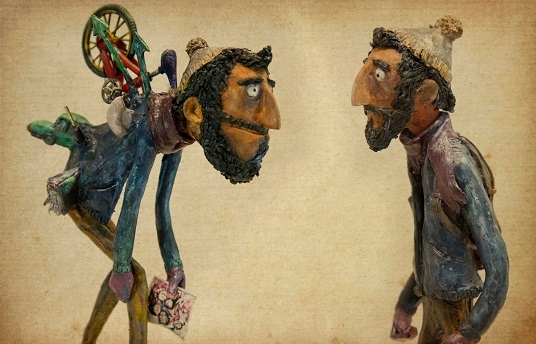 Synopsis
Shelling forces the 40-year-old Midyan to flee his homeland. He takes with him only his dearest belongings; a family photo, a picture drawn by his children, his son's sunglasses and a brick from his recently destroyed house. On an arduous journey through a world that does not welcome him, Midyan is forced to eat the few items he has left. After swallowing each piece, it transforms him and becomes part of him, as they begin to grow out of his back. Slowly Midyan turns into a monster made out of his memories, carrying this heavy weight on his shoulders. When he arrives in a refugee camp, he can see that he is not the only one transformed from the journey and realises that all men are equal, even though we are very different.
Credits
Director

Antoine Antabi

Screenwriter

Antoine Antabi, Cécile Paysant

Producer

Katharina Weser, Raghad Shreet

Production Company

Reynard Films
About the Director
Antoine Antabi was born in Syria in 1983 and graduated from the faculty of Fine Art and Visual Communications at Damascus University. He worked as a graphic designer and photographer before moving to Lebanon in 2014 to work as a Media Manager with a Syrian refugee NGO. He now lives in Dubai where he works in filmmaking, photography and graphic design.
Contacts