Red Valentine
Fall Grant 2012 - Development Stage
Current project status: DEVELOPMENT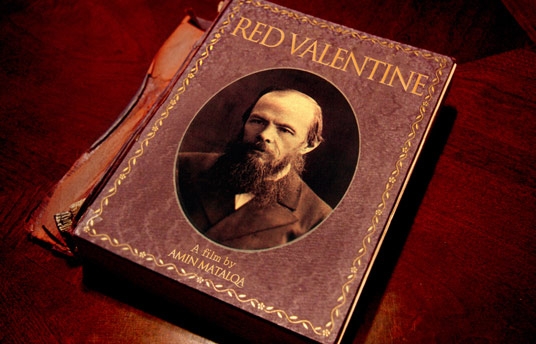 Synopsis
Jad is a 30-year-old socialite who thinks he's a poet. His family is pressuring him to take over the family toilet paper company. From the moment his ear gets cut at the barbershop and his Ferrari is stolen – with his poetry book in it – Jad's Valentine's Day spins out of control. Along the way, he is reunited with his emotionally unstable ex-fiancée, Zena, who insists on helping him. A black comedy of errors ensues as they set off a domino effect of complications, and end up being pursued by the legendary detective, Abu George.
Credits
Director

Amin Matalqa

Screenwriter

Amin Matalqa

Producer

Amin Matalqa
About the Director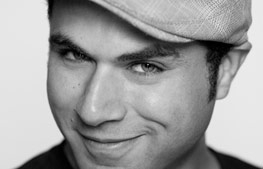 Amin Matalqa was born in Jordan and raised in the USA. He graduated from the American Film Institute with an MFA in directing in 2007. His first feature film, 'Captain Abu Raed', won the World Cinema Audience Award at the Sundance Film Festival in 2008 and became Jordan's first entry in the Academy Awards. His second film, 'The United', due soon, is Disney's first Arab-language film. Before studying at AFI, Matalqa directed 27 short films in the US and Jordan. Matalqa lives in Los Angeles and is now completing post-production on his third film, 'Strangely in Love', an American comedy based on Fyodor Dostoevsky's 1848 novella 'White Nights'.
Production Company Profile
Paper & Pen Films is a Jordanian film finance company founded by Amin Matalqa and his mother, Aida Jabaji Matalqa, in 2007, with the backing of a group of private equity investors headed by Isam Salfiti. The company's first project was Matalqa's 'Captain Abu Raed' (2007), which won an Audience Award at Sundance. Matalqa's American comedy, 'Strangely in Love', is currently in post-production. The name Paper & Pen Films originated from the idea that good films are about stories, and good stories are developed with the simplicity of a paper and a pen.
Contacts