Rapture
Spring Grants 2022 - Post-Production Stage
Synopsis
One night, a 14-year-old boy collecting cicadas in the forest with other villagers disappears and cannot be found anywhere. There is a rumour that an alleged group of child kidnappers is stalking around the village at night. The villagers believe these kidnappers are trained and sent by the big hospitals in the city for a human organ transplant business. As the villagers are unsure whether the missing boy has been kidnapped by the stalkers or by the forest nymph, they organize a Village Defense Party to guard the village at night. As the town is grappling with the fear of kidnappers, the church announces the arrival of a miraculous statue of the Virgin Mary sent by the Pope to every Catholic Church in the world, warning of an approaching apocalyptic darkness which will last for 80 days. Nothing will give light except for the blessed candles provided by the priest. Through Kasan (10), who suffers from night blindness, and his father, Nengsal (45), who is the village's head of security, we witness the unfolding of unprecedented events in the town and how it affects their lives in this chaotic time.
Credits
Director

Dominic Sangma

Screenwriter

Dominic Sangma

Producer

Xu Jianshang, Eva Gunme Raksham Marak, Anupama Rangachar, Sun Li, Harsh Agarwal

Production Company

Anna Films
About the Director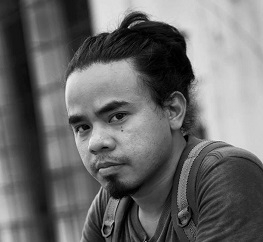 Dominic Sangma graduated from Satyajit Ray Film and Television Institute, India. He made his first feature, 'Ma.Ama' in 2018 (Best Garo Film National Award, Best Cinematography in 22nd Shanghai IFF and selected in multiple festivals). He also teaches Direction and Script Writing at Film and Television Institute, Itanagar, India. His second feature is in the post-production stage titled 'Rapture'. The project is supported by HBF (Script development), and Visions Sud Est. It was selected in La Fabrique du Cinema in Cannes 2018, Film Bazaar 2018, Tokyo Talents 2019, Boost NL, etc. He was in Berlinale Talents 2018.
Contacts