Railway Men
Spring Grant 2013 - Development Stage
Current project status: COMPLETED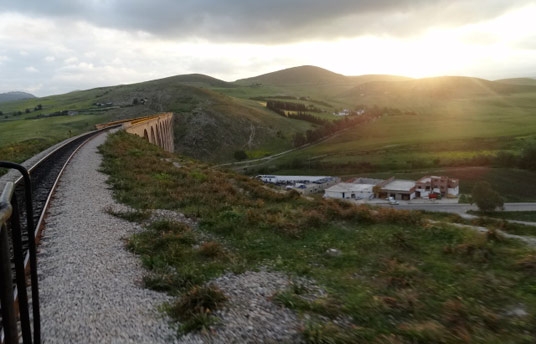 Synopsis
Tunisian railroaders call it "the normal way" because it is the only railroad in the country built according to international standards. However, for those working on it, nothing seems normal. Abderahim (a.k.a. Abee), an assistant train driver, uses his job as inspiration, as well as a way to finance his first professional rap album. Despite the possible consequences, Issam Fitati publicises the grave social and technical deficiencies of the railway company. The first-ever female train driver, Afef fights against her family in order to transform her job into a career. Ahmed, a former artistic director who became a train driver following in his father's footsteps, is secretly preparing for his departure. And Najib, the lonely head of a small train station, no longer speaks to the passengers, since no one buys tickets anymore. Keeping the dramatic irony of the railroaders in its sights, 'The Railway Men' is a mirror of a Tunisia is search of itself.
Credits
Director

Erige Sehiri

Screenwriter

Erige Sehiri

Producer

Palmyre Badinier
About the Director
Erige Sehiri is a Tunisian-French journalist and documentary filmmaker. She directed several short documentaries and worked as an independent journalist for international broadcast channels. Since 2011, she committed herself, in Tunisia, to the development of new participative media and co-founded the Tunisian webzine 'Inkyfada'. Previous credits include 'Railway Men' (2018).
Production Company Profile
Les Films de Zayna was established in 2008 by Palestinian producer and director Raed Andoni and French producer Palmyre Badinier. Based in Paris, the company develops and produces films with a strong focus on stories and talents from the Arab world.
Contacts