Queens of Shadow
Fall Grants 2020 - Development Stage
Current project status: DEVELOPMENT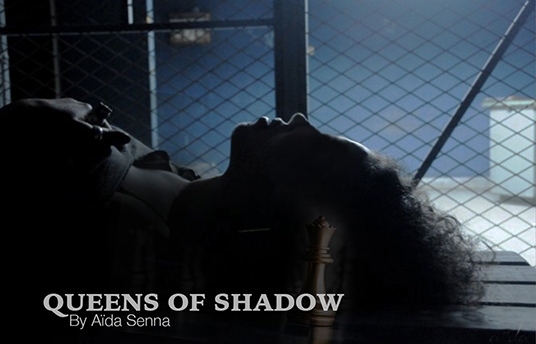 Synopsis
As a young law student, Houria dares to file a complaint against her rapist. She ends up in prison, accused of prostitution and illegal abortion. Through various encounters in prison, she opens her eyes to the outside world. Little by little, she understands that her vision of justice is only an illusion. Oum, dean of the prison, is a former queen of the night. These two women have nothing in common except the same enemy—the deputy Mohammed Zemmour. Together, they establish a plan of revenge to regain their dignity.
Credits
Director

Aida Senna

Screenwriter

Aida Senna

Producer

Aida Senna
About the Director
Born of a mixed Franco-Moroccan couple, Aida grew up in different countries such as France, Algeria, Morocco, Spain and the United States. During her studies, she did many photo shoots for the AFP. After obtaining her degrees in visual communication in Paris, photography in Toulouse, and video editing in Washington DC, she joined several advertising agencies in Paris and Casablanca as artistic director between 2008 and 2012. She left advertising for the world of cinema. After several writings and experimental videos, she directed videos of the rap group "La Rumeur", before directing her first short film, in 2016, 'Amal'. Cinema has allowed her to return to her first passion of highlighting human dignity despite harsh living conditions. This vision has become a guideline in her artistic work. After conducting research on female prisons, and collecting testimonies of women, Aida is now in development for her first feature film, 'Queens of Shadow'.
Production Company Profile
Heos Creations is a production company that has produced various institutional films and commercials. The company is made up of diverse individuals, including the highly experienced production manager Bahija Lyoubi, and are currently in the process of producing their first feature film 'Queens of Shadow'.
Contacts