Queens
Fall Grants 2019 - Production Stage
Current project status: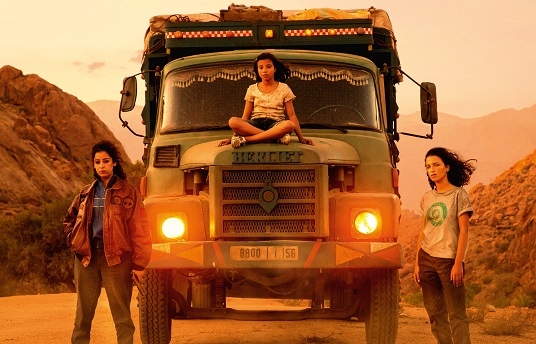 Synopsis
Casablanca, Morocco.
A trio of women with the police on their tail embarks on a long escape that takes them across the rugged red terrain and flower-filled valleys of the Atlas to finally reach the Atlantic coast.
Credits
Director

Yasmine Benkiran

Screenwriter

Yasmine Benkiran

Producer

Jean des Forêts (Petit Film), Saïd Hamich (Mont Fleuri Productions)
About the Director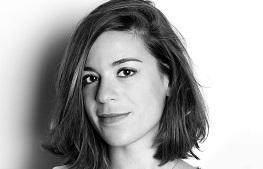 Yasmine Benkiran grew up on the Moroccan Atlantic coast and came to Paris when she was 18. As a screenwriter, she writes for both television and cinema. She is currently developing 'Black Library', an anthology television series of mixed genre (fantasy, psychological thriller, science-fiction) as well as 'On the Nile', an animated spy movie. In 2018, Yasmine directed her first short film, 'Winter Time' (Tangier IFF, Off-courts Trouville). She is now developing her first feature film as a director, 'Queens'.
Production Company Profile
Founded in 2010, Petit Film is based in Paris. We produce and co-produce films from a selection of French and international directors, cineastes, visual artists, formalists and storytellers. At all times, we work in close
cooperation with distributors, sales agents and festivals.
Mont Fleuri Productions

After graduating from La Femis, Saïd Hamich founded Barney Production with the ambition of producing a popular and demanding auteur cinema. In 2012, he won the Lagardère Foundation Producer prize and founded Mont Fleuri Production in Casablanca in 2013. After producing numerous short films, Saïd Hamich produced 'Much Loved' by Nabil Ayouch, 'Northern Wind', Walid Mattar's first feature, and 'Volubilis' by Faouzi Bensaïdi. He was also line producer of several features including 'Hope' by Boris Lojkine, 'Neither Heaven nor Earth' by Clément Cogitore, 'Mon Legionnaire' by Rachel Lang and 'Des Hommes' by Lucas Belvaux. In 2017, he directed his first feature 'Return to Bollene'. He is currently producing several projects in France and Morocco, including 'Zanka Contact' by Ismaël El Iraki (in post-production), 'Deserts' by Faouzi Bensaïdi, 'Le Marchand De Sable' by Steve Achiepo, 'Un 14 Juillet' by Aurélie Cardin and Julia Cordonnier, and 'Les Meutes' by Kamal Lazraq. He is also co-producing with Petit Film the first feature film by Yasmine Benkiran, 'Queens'.
Contacts