Qatar Stars
Spring Grants 2022 - Post-Production Stage
Synopsis
'Qatar Stars' is the first feature documentary focused on girls in Qatar. It follows "The Olympic Stars", a rhythmic gymnastics team for girls aged 9-15. In this four-year coming-of-age story, we profile the school's most promising gymnasts as they train and experience the joys and complications of girlhood in a rapidly shifting, and sometimes contradictory, contemporary Middle East. Envisioned by former Russian rhythmic gymnast Tatiana and her Bangladeshi husband Manzoor, their school is a small but growing business. The third partner is Haya, a Qatari national, higher ed administrator, and former gymnast herself. They started the school with an entrepreneurial spirit committed to girls' empowerment, development, and opportunity. Their aspiration is to train the girls to be the first-ever official Qatari team at professional juniors level international competitions, outside the country. The "Professional Team" consists of the school's top gymnasts: girls from Qatar, Lebanon, Egypt, UK, and Ukraine. Each displays talent, drive and ambition. Yet each is also a budding adolescent with insecurities, a need for friendship, social media obsessions, and the occasional meltdown. In other words, a typical pre-teen. This intimate, longitudinal story is told through the girls, their families, and the Olympic Stars school—bringing many nationalities together through sport.
Credits
Director

Danielle Beverly

Producer

Jawaher AlMoawda

Production Company

Petunia Productions LLC
About the Director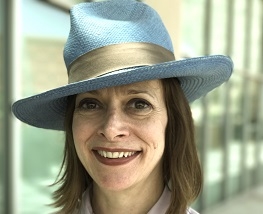 Danielle Beverly works as a one-person crew, to craft observational documentaries. Beverly is committed to creating conversation and engagement around her films. Her latest is 'Dusty Groove: The Sound of Transition' (2019), about a Chicago used vinyl buyer. She is currently completing the longitudinal documentary Qatar Stars, about a girls' rhythmic gymnastics school in Doha. Her award-winning documentaries have received national and international broadcasts: 'Old South' (Al Jazeera English, PBS/World Channel), 'Learning to Swallow' (America ReFramed/World Channel), and 'Lonnie Holley: The Truth of the Dirt' (AfroPop/World Channel). Beverly teaches documentary-making and theory as an Assistant Professor at Northwestern University in Qatar, and at Northwestern University, where she is core faculty in the MFA in Documentary Media program.
Contacts