Prisoner and Jailer
Spring Grants 2018 - Production Stage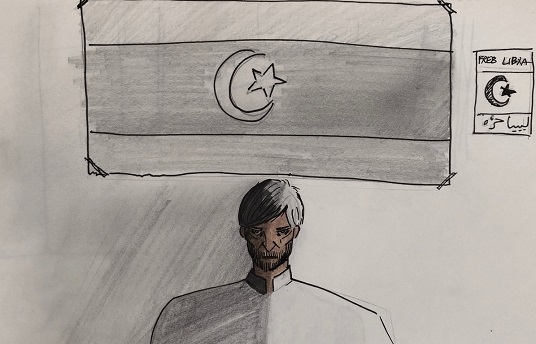 Synopsis
The story of two contrasting Libyans, one a key official in the former regime, the other one of the most prominent figures of the post-revolutionary period in Libya. Through these two characters, we discover the circumstances surrounding one of the most influential events in modern Libyan history: The Abu Salim Prison massacre in which more than 1,200 political prisoners were killed in the space of just a few hours. The film shifts between past and present through the two protagonists who exchange the role of victim. The majority of the events and dialogue that feature in the film were taken directly from testimonies of former prisoners and wardens.
Credits
Director

Muhannad Lamin

Screenwriter

Muhannad Lamin

Producer

Muhannad Lamin, Marwa Alnaas

Production Company

Khayal Productions
About the Director
Muhannad Lamin studied directing and scriptwriting at Tripoli's Arts Institute, while working as a creative director at 2Go2 Media and an editor at Huna Production. He has been involved in producing a number of public-awareness campaign projects for clients including the Electoral High Authority, the Ministry of Justice, the Warriors' Affairs Commission, BBC Media Action and several NGOs. He has also been involved in several documentary projects such as 'Poet of the Sea' (2012), 'Between the Ropes' (2013), 'Freedom Fields' (2018), and 'After a Revolution' (2018).
Awards and Festival History

Festivals


"Rhode Island FF 2019 (WP)
JCC 2019"
Contacts
Main Contact

Muhannad Lamin

Company:

Khayal Productions

Phone:

+218926139487 / +21629839750

Email:

muhannad@khayal.ly