Poisonous Roses
Fall Grant 2015
Current project status: COMPLETED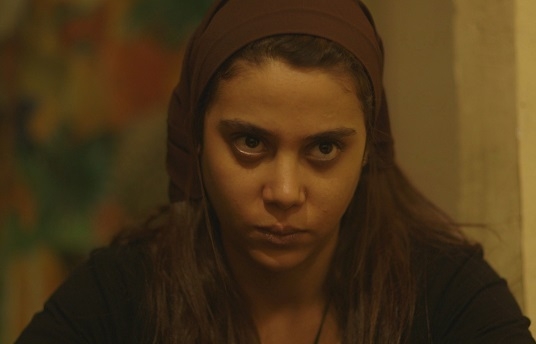 Synopsis
Twenty-eight-year-old Taheya works as a washroom cleaner, and lives with her 22-year-old brother Saqr in a tannery neighbourhood. While Saqr has plans to find a life outside his hellish job in one of the tanneries, Taheya hopes to keep him near her. Despite his love for his sister, Saqr does not bow to the pressure she puts on him and begins a relationship with Nahed, a young medical student. Despondent at the new distance between herself and her brother, Taheya turns to magic to bring Saqr back and threatens to kill Nahed. When Saqr returns, Taheya seems happy despite the coldness between them – but she cannot escape the idea that her brother still wants to abandon her.
Credits
Director

Fawzi Saleh

Screenwriter

Fawzi Saleh

Producer

Eman Hameda, Karim Aitouna
About the Director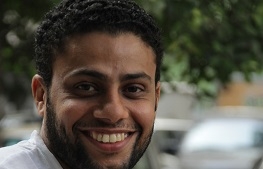 Born in Port Saïd, Egypt, in 1981, Fawzi Saleh is a screenwriter, filmmaker and human-rights activist. He holds a degree in screenwriting from the Cairo Film Institute, and has contributed to numerous documentary films as a researcher and co-writer. In 2006, he directed the experimental short film 'Mocha', which attracted attention to his talent. A turning point in his career came in 2008 when he worked as an assistant director for Rashid Masharawi, when the director encouraged him to start shooting his first documentary feature, 'Living Skin', which he completed in 2010.
Production Company Profile
Haut Les Mains is a production company based in Lyon, France. The company produces both documentary, fiction and hybrid films for cinema and television with a special interest in international co-production. They have produced Anna Roussillon's documentary 'I Am the People' selected at ACID Cannes, Rotterdam IFF and awarded at more than 37 festivals; David Yon's first feature 'The Night and the Kid' selected at the 65th Berlinale, 'Sans Bruit' by MML Collective presented at FID Marseille and Doc Fortnight at the MOMA, and lately 'Poisonous Roses' by Ahmed Fawzi Saleh which premiered at Rotterdam IFF, awarded more than 16 international awards and Oscar-nominated by Egypt in 2020.
Egyptian actor Mahmoud Hemeida founded Albatrik Art Productions in 1995. The company's main goal is to support Arab filmmakers and to contribute to the growth and development of filmmaking in Egypt. In 2002, in collaboration with the German institution C.T.Z., Albatrik contributed to a project for youth that resulted in the production of a stage play. The company has also produced musical events at the Cairo Opera House and at Egyptian universities for acclaimed violinist Abdu Dagher. Albatrik assisted in the formation of the Actors' Studio, which supports young talent by providing acting workshops conducted by professional filmmakers.
Awards and Festival History

Festivals


Rotterdam IFF 2018 (WP)
Le Festival du cinéma africain, d'Asie et d'Amérique Latine 2018, Competition Feature Films
BAFICI 2018
Rotterdam Arab FF 2018
MALMO Arab FF 2018

Awards


Best Film award, Festival de Cine Africano de Tarifa 2018
Efebo d'Oro award, Palermo FF 2018
Egypt's Official Submission for the 2020 Academy Awards - 2019 Best Foreign Language Film Race
Contacts