Plot 35
Fall Grants 2016
Synopsis
Plot 35 is a place that was never mentioned in my family; it is where my elder sister, who died aged three, is buried. The sister about whom I was told nothing, or nearly nothing, and of whom my parents had oddly never kept a single photograph. It was to make up for the missing images that I decided to make this film. Thinking that I would simply chronicle a forgotten life, in fact I opened up the hidden door to a past that I was unaware of, to the subconscious memory that lies inside each of us and who makes us what we are.
Credits
Director

Eric Caravaca

Screenwriter

Eric Caravaca

Producer

Laetitia Gonzalez

Production Company

Les Films du Poisson

Production Company

Les Films du Poisson
About the Director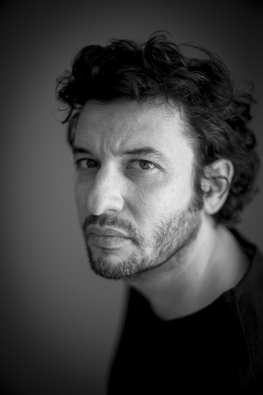 Eric Caravaca was trained at the School of Performing Arts in Rouen and at the Actor's Studio. He appeared in plays directed by Phillipe Adrien in the 1990s before being noticed onstage. His first major role in a feature-length film was in Diane Bertrand's 'Un samedi sur la terre' (1996), a singular work about fate. Caravaca went on to work with several great directors like François Dupeyron ('The Officers' Ward', 2001), Patrice Chéreau ('His Brother' 2003) and Marjane Satrapi and Vincent Paronnaud ('Chicken with Plums', 2011). He directed his first feature-length film, 'The Passenger' in 2004; it was selected for the Critics' Week a the Festival de Cannes and the Venice Film Festival. His upcoming feature-length documentary, 'Plot 35', is slated for release in 2017.
Awards and Festival History

Festivals


"Cannes FF 2017, Special Screenings (WP)
El Gouna FF 2017
Mostra de Sao Paulo FF 2017
Audience Award for Best Documentary, Namur IFF 2017
IDFA 2017, Competition for Mid-Length Documentary
"
Contacts