Plastic Flowers‏
Spring Grants 2018 - Production Stage
Current project status: PRODUCTION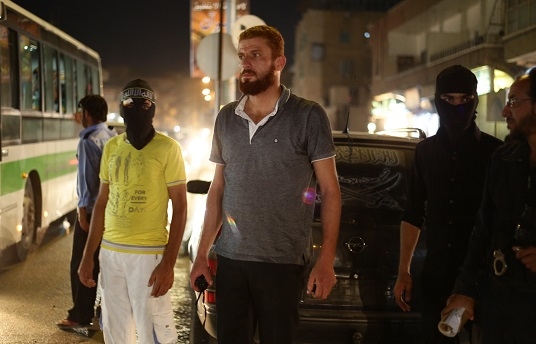 Synopsis
A documentary about the experience of enforced disappearance in the prisons of ISIS told through the story of searching for the filmmaker's brother Mohammed Nour Matar. Mohammed was a 24-year-old photographer when he went missing in 2013, taken after a car-bombing at the railway station in Raqqa. Using cameras during the search, the family depicts their stories in the Syrian city of Raqqa and the abandoned prisons of ISIS.
Credits
Director

Amer Almatar

Screenwriter

Amer Almatar

Producer

Talal Derki
About the Director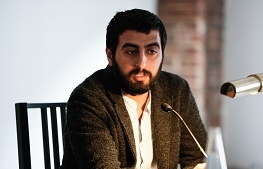 Amer Mattar is a Syrian documentary filmmaker, journalist and writer, born in 1986. He started working as a freelance journalist in 2002, predominantly writing political satire and cultural reviews. Since the uprising in Syria, Mattar started documentary filmmaking. He co-directed and produced a handful of short documentaries that have been broadcast by regional Pan-Arab TV stations. Mattar is also a cultural activist and co-founder and Chairman of Al Sharee for Development & Media 2011, and Co-founder of Syria Mobile Film Festival, launched in 2014.
Production Company Profile
Al Share3 Film Production was founded in Damascus in 2010 and got licensed in France in 2013. It focuses on the production of documentary films about Syria and the Middle East. One part of Al Share3 Film Production is the Syria Mobile Film Festival, licensed in Berlin.
Jouzour Film Production, established in 2015, is a film production company based in Berlin focused on telling important stories related to the Middle East, with particular interest in the issues of exile and human rights. The name "Jouzour" means "roots" in Arabic. The company is the European branch of Cinema Group Production, a film production company based in Syria, which has co-produced the film 'Of Fathers and Sons', the winner of the Sundance Film Festival's World Cinema Grand Jury Prize in 2018. Jouzour Film Production has produced the short film 'Ode to Lesvos', presented by Johnnie Walker Storyline, which has won many prizes in 2017, such as the Bronze Award at Cannes Lions, the Clio Awards Bronze and Best Socially Responsible Content by New Media Film Festival. The company has also produced the short film 'People of the Wasteland', which premiered in 2018 in the 20th Thessaloniki Documentary Film Festival and will soon be shown at the 58th Krakow Film Festival.
Contacts
Main Contact

Amer Mattar

Company:

Alsharee for media

Phone:

+4917620740862

Email:

amer.mattr@gmail.com