Our Madness
Spring Grants 2017 - Post-Production Stage
Current project status: COMPLETED
Synopsis
Lucy is hospitalized in a psychiatric hospital in Mozambique. She dreams about her little son, Hanic, and her husband, Pak, who is a soldier of the war. Lucy's musical virtuosity attracts the attention of the hospital nurses. Rosa, an envangelical priest of "Rádio Moçambique", goes to the hospital to listen to Lucy's song. Lucy takes this opportunity to run away from the hospital. Alone in the big city, with nothing else besides the pieces of her own bed, and struggling to find Hanic, Lucy looks for the radio's head office. Rosa confesses to Lucy that she's nothing else but her chauffeur's (Muxanga) prisoner. Lucy, with the help of Muxanga finds Hanic. Muxanga tries to terrorize Lucy, but little Hanic stands up to his mother and defeats Muxanga. Lucy and Hanic travel all over Mozambique in search of Pak. They cross the river heading the war. In the Infernal Club Muxanga kills Hanic. Pak shows up and kills Muxanga and a bird appears in place of Hanic's heart.
Credits
Director

João Viana

Screenwriter

João Viana

Producer

François D'Artemare, João Viana
About the Director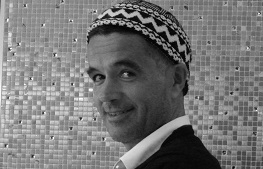 João Viana has worked in the areas of production, sound, storyboarding, direction and screenwriting, and has collaborated with directors Jean-Claude Biette, César Monteiro, Manoel de Oliveira and Werner Schroeter. He has directed his own films since 2004, beginning with 'A Piscina', which screened in competition at the Venice International Film Festival and is the Portuguese short fiction film that has won the most awards ever. For his next film, 'Alfama' (2009), he launched the production company Papaveronoir Films. His most recent work consisted of the feature-length 'The Battle of Tabatô' paired with a short film titled 'Tabatô', both of which won awards at the 2013 Berlin International Film Festival.
Production Company Profile
Les Films de l'Après-Midi has produced feature-length films from countries all over the world, including Bosnia and Herzegovina (Aida Begić's 'Children of Sarajevo', 'Djeca', and 'Snow'); Ethiopia (Hiwot Admasu's short film 'New Eyes'); Hungary (Balint Kenyeres's 'Hier'); Iran (Keywan Karimi's 'Drum'); Portugal (João Canijo's 'Fatima'; Marco Martins's 'São Jorge'; three films by Manoel de Oliveira; João Salaviza's 'Montanha'; and João Viana's 'Our Madness'); and Romania (Radu Muntenan's 'One Floor Below'). The company is strongly commited to supporting young filmmakers, among them Hiwot Admasu, Jérôme Plon, João Salaviza, Keywan Karimi, Meriem Mesraoua and Myriam Verreault. We are also developing projects by established directors like Begić, Canijo, Pelin Esmer and Muntean.
Contacts
Main Contact

François D'Artemare

Company:

Les Films de l'Après-Midi

Phone:

+33 145 440 781

Email:

contact@films-am.com