Orca
Fall Grants 2020 - Post-Production Stage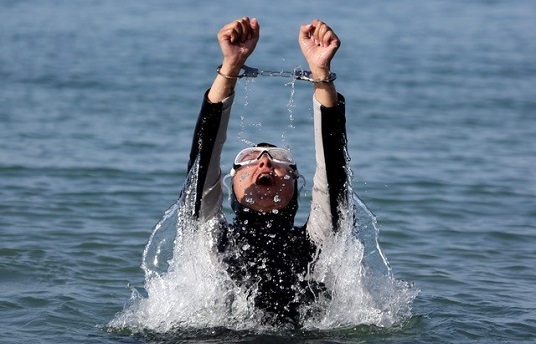 Synopsis
Elham, a young divorced Iranian woman, survives a horrific beating at the hands of her estranged husband. Haunted by the traumatic experience and seeking to rediscover herself after the separation, she finds some solace and salvation in the open expanse of water. Courageous, determined and encouraged by her supportive father, Elham soon makes her mark as a formidable endurance swimmer of the Caspian Sea. In the fight of her life, Elham faces political, ideological, and personal obstacles in search of her ultimate goal—the Guinness world record for swimming the longest distance with her hands bound.

Made with the support of Doha Film Institute and Katara Studios, 'Orca' is the true story of Iranian swimmer Elham Asghari and her quest for sporting recognition in her home country. Her incredible journey from a near-death domestic violence episode to the pinnacle of one of the most challenging and arduous sports in the world is an inspiring watch. A true heroine's journey, 'Orca' shows us how one brave woman at the lowest point in her life fought her way back from the abyss and turned the darkness into a miracle.
Credits
Director

Sahar Mossayebi

Screenwriter

Tala Motazedi

Executive Producer

Ahmed Al Baker, Luca Bercovici, Tahoora Abolghassemi, Mahtab Keramati

Production Company

Katara Studios
About the Director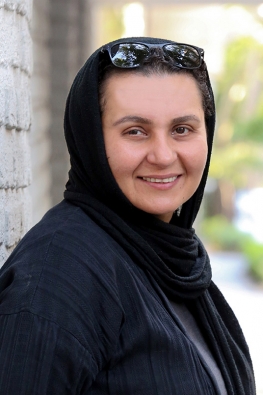 Sahar Mossayebi was born in Tehran in 1975. She graduated in Theatre with a BA from The Azad University of Art and Architecture and began her career in 1996 as an actor in a performance by Davoud Mirbagheri called 'Eshgh Abad'. She has worked across diverse positions in the world of cinema, including as a production manager, planner, script supervisor, and assistant director.
Contacts