One of Them
Spring Grant 2015 - Production Stage
Current project status: PRODUCTION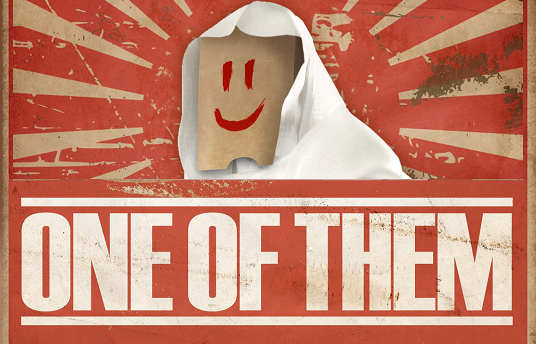 Synopsis
During Friday prayers, Khalid notices that the khutbah does not start as early as usual. His friend Ahmed tells him to pay attention to the imam and stop talking. Puzzled, Khalid looks toward the minbar, only to realise that the imam is indeed preaching – but Khalid can't hear him. He also notices the imam is wearing a brown paper bag with a red smile drawn on it. Confused, he asks his friend for an explanation. Ahmed advises Khalid to see a doctor, fearing that his friend has become "one of them". When the doctor can offer no help, Ahmed suggests that Khalid wear a similar paper bag to see whether that might solve the problem.
Credits
Director

Fahad Al Kuwari

Screenwriter

Fahad Al Kuwari

Producer

Mary Bugg

Executive Producer

Bassam Al Ibrahim, Khalid Al Jaber
About the Director
Fahad Ahmed Al-Kuwari is an award-winning writer and art director who began his career in filmmaking on the sets of Mira Nair's 'The Reluctant Fundamentalist' (2012). As an Art Director with Doha Film Institute, Fahad worked on several Qatari Film Fund short films including 'Al-Johara' (2015), 'Our Time is Running Out' (2016) and 'A Journey to from Love' (2017). He also wrote and directed 'Ruqya' (2010) and wrote the screenplay for 'I' (2012). Fahad is the joint recipient of a Merit Award from The CIDA Awards for Excellence for developing a production design curriculum for Virginia Commonwealth University in Qatar, where he is a guest lecturer.
Production Company Profile
Innovation Films is a film and television production company whose main vision is to create a solid film industry that exports world-class filmmaking. Past productions include the feature film 'Lockdown: Red Moon Escape', as well as several successful short films; the company also co-produced the American indie title 'KillCam'. Innovation prides itself on creating and nurturing local talent, both in front of and behind the camera, and most crew members working with Innovation are local film professionals or trainees. We actively contribute to local expertise by having interns shadow industry professionals on set and placing trainees on commercials, and short and feature films. Innovation also conducts scriptwriting, producing and directing classes, and weekly acting workshops overseen by Academy Award nominee Scander Copti.
Contacts