Of Fathers and Sons
Fall Grants 2017
Current project status: COMPLETED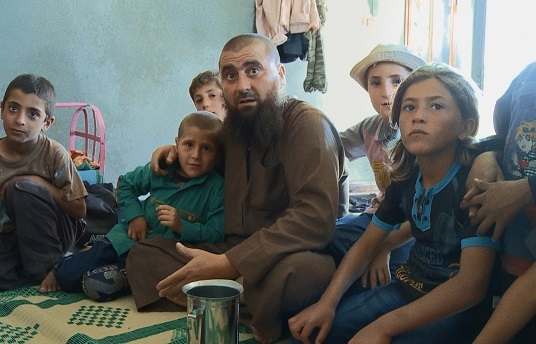 Synopsis
Syrian filmmaker Talal Derki returns after his Sundance prize-winning documentary 'Return To Homs' (2013) with a vivid and deeply disturbing portrait of a household gripped by extreme jihadism. For more than two years he lived with the family of Abu Osama, an Al-Nusra fighter in a small village in northern Syria. Focussing mainly on his children, the film provides an exceptionally rare insight into what it means to grow up with a father whose sole dream is to establish an Islamic Caliphate.

There are fleeting moments of tenderness between father and son, but these only serve as a stark contrast to the ever-darkening events as the film unfolds and the lives of his children are irrevocably changed. Through the journey of his two oldest sons, Osama (13) and Ayman (12), we see how all behaviour, be it compassion or hate, is passed down or learned. Capturing the lives of these vulnerable and impressionable boys as they stand at a crossroads in their development, Derki enables us to emotionally experience and understand the complex tragedy of life in war-torn Syria.


Credits
Director

Talal Derki

Screenwriter

Talal Derki

Producer

Ansgar Frerich, Eva Kemme, Tobias Siebert, Hans Robert Eisenhauer

Executive Producer

Dan Cogan, Jenny Raskin, Geralyn White Dreyfous
About the Director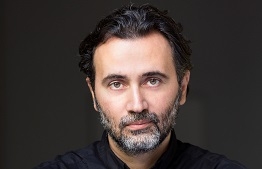 Talal Derki was born in Damascus and has been based in Berlin. He studied film directing in Athens and worked as an assistant director for many feature film productions and was a director for different Arab TV programs between 2009 and 2011. Furthermore, he has worked as a freelance cameraman for CNN and Thomson & Reuters. Talal Derki's short films and feature-length documentaries have received many awards at a variety of festivals. His feature documentary 'Return to Homs' has won the Sundance Film Festival's World Cinema Grand Jury Prize in 2014. The same year, he was also a member of the international Jury at IDFA.
Production Company Profile
BASIS BERLIN Filmproduktion is an independent arthouse film production company that emerged from the post-production house Basis Berlin Postproduktion in 2010. Our focus is on the development of high-quality national and international feature and documentary films, as well as documentary TV formats. We aim to tell unique and original stories that appeal to a broad audience and therefore have a chance at the box office. Due to the intimate cooperation between production and post-production in our company, we can offer a creative space for the long-term and innovative collaboration with our filmmakers. Our work includes feature documentaries 'Hello I am David!' (2015) by Cosima Lange and 'Keep Surfing' (2009) by Björn Richie Lob.
Awards and Festival History

Festivals


"IDFA 2017 (WP)
Visions du Reel 2018
Thessaloniki Documentary FF 2018
Zagrebdox 2018
Docpoint Tallinn FF 2018
Sheffield Doc/Fest 2018
DOC NYC 2018
AFI FF 2018
Sarajevo FF 2018, Partner Presents
Thubingen Arab FF 2018
San Francisco Film Society Presents, 4

Awards


"Documentary Grand Jury Prize, Sundance FF 2018, World Cinema
Silver Star for Documentary Film and Gold Star for the Best Arab Documentary Film, El Gouna FF 2018
Center for Documentary Studies Filmmaker Award and Special Jury Mention, Full Frame Documenta
Contacts