Nothingwood
Spring Grants 2017
Synopsis
About a hundred kilometres away from Kabul, Salim Shaheen, the most popular and prolific actor-director-producer in Afghanistan, comes to show some of his 110 films and to shoot the 111th in the process. He has brought with him his regular troupe of actors, each more eccentric and out of control than the next. That trip is an opportunity for us to get to know Shaheen, a real movie buff who has been making Z movies tirelessly for more than thirty years in a country at war. 'Nothingwood' is the story of a man who spends his life making his childhood dreams come true.
Credits
Director

Sonia Kronlund

Screenwriter

Sonia Kronlund

Producer

Laurent Lavolé

Production Company

Gloria Films

Production Company

Gloria Films
About the Director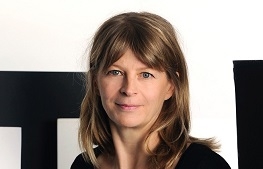 Since 2002, Sonia Kronlund has co-written scripts, run several documentary series for television and is the producer of the daily program 'Les Pieds sur Terre' for the public radio channel France Culture. She has directed several films and radio documentaries in Iran and Afghanistan, for Arte and France Culture. In 2012, Actes Sud published her collection of stories entitled 'Nouvelles du réel'. 'Nothingwood' is her first feature-length film as a director.
Awards and Festival History

Festivals


"Cannes FF 2017, Director's Fortnight (WP)
Munich FF 2017, Section Lights Camera Action
Odessa IFF 2017
Locarno FF 2017, Fuori Concorso
New Horizons IFF 2017, Panorama
Melbourne IFF 2017, Documentary
Helsinki IFF 2017
Fantastic Fest Austin 2017
Reyk

Awards


"LifeTales Award for Qurban Ali, Biografilm Festival 2017, Concorso Internazionale
Best Documentary, Fiumicine FF 2017"
Contacts