Nadia
Fall Grants 2021 - Post-Production Stage
Synopsis
How can you rebuild yourself when you lose your father and your homeland forever at the age of 8? Nadia Nadim, whose dad was killed by the Taliban in 2000, has embarked on this quest. The young Afghan woman, her four sisters and their mother fled Kabul in the wake of the violence, grounded down by a conflict that has lasted for decades. Football passion is what saved Nadia. She became a striker on the national team of her adoptive land, Denmark, then for the Paris-Saint-Germain women's team. Having achieved football stardom, Nadia wants to return to Afghanistan to find out more about her father's fate. But the country is torn by terrorism as the Taliban and ISIS sow chaos daily. Giving up the trip, Nadia must grieve for another loss. However, she is unsinkable and has plans for the future—graduate as a reconstructive surgeon and heal her people.
Credits
Director

Anissa Bonnefont

Screenwriter

Myriam Weil, Lionel Uzan, Pascal Breton, (Federation Entertainment) Jean-François Camilleri, Raphaël Perchet (Echo Studio)

Producer

Edith Chapin, Anissa Bonnefont

Production Company

Federation Entertainment
About the Director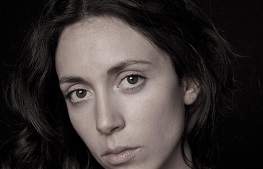 Anissa Bonnefont is a French director of short and feature films, documentaries, commercials, and music videos. Her latest feature documentaries, both Canal+ Originals, 'Wonder Boy' (2019, Winner of the 2020 Tribeca Special Jury Mention) and 'Nadia' (2021) have been praised by rave reviews, highlighting Bonnefont's great sensitivity when it comes to treating identity quests, a theme she masters in a unique and universal way.
Contacts