Mica
Fall Grants 2019 - Post-Production Stage
Current project status: COMPLETED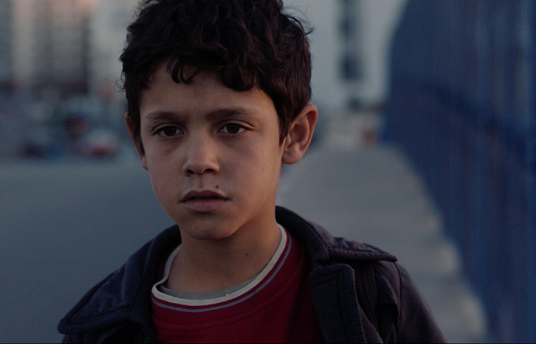 Synopsis
Ten-year-old Mica lives with his mother and sick father in a slum in the suburbs of Meknes, which is destined for destruction. A friend of his parents'—who happens to be a handyman in a swanky tennis club in Casablanca—chooses the young boy as his apprentice. Mica finds himself catapulted into a completely different world where a new life suddenly seems possible. Mr. Slimani, a rich and cultured man and owner of the club, dreams of making his son Omar a tennis champion. To this end, he hires Sophia, a former French champion, as a private trainer.

But Omar has very little talent and no passion for the sport. On the other hand, Sophia notices Mica and decides to take him under her wing. Ismael Ferroukhi's 'Mica' captures the coming-of-age journey of a child from an impoverished background who dreams of a new life in a society where inequality is the unwritten rule of law. Ultimately a story of hope, the French-Moroccan filmmaker's third feature shows us both sides of modern-day Moroccan society, separated less by potential, and more so by opportunity.
Credits
Director

Ismaël Ferroukhi

Screenwriter

Ismaël Ferorukhi, in collaboration with Fadette Drouard

Producer

LA PROD / ELZEVIR FILMS
About the Director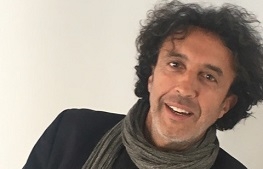 Ismaël Ferroukhi is a French-Moroccan film director born in 1962 in Morocco. He gained exposure with his 1992 short film 'L'Exposé', which won two prizes (Kodak and Prix SACD for Best Short Film) at Cannes Film Festival. Later, Ismaël co-wrote the Cédric Kahn film 'Trop de Bonheur' in 1994. His directorial debut 'Le Grand Voyage', won the Lion of the Future for a First Film at Venice Film Festival in 2004. His last film, 'Free Men' was screened at Cannes Film Festival in 2011.
Production Company Profile
La Prod accompanies directors in the creative process, including Hicham Lasri, Narjiss Nejjjar, Ismaïl Ferroukhi, and Mohcine Besri. They co-produced Oliver Laxe's 'Mimosas' (Grand Prize of the Critics' Week at the Cannes Film Festival in 2016) as well as Balint Kenyeres' 'Tegnap' (Locarno Film Festival). They produced Talal Selhami's 'Achoura', a Moroccan fantasy film (Best Film Award - Hardline Festival, Special Mention of the Jury - Sitges Fantastic Film Festival). They also produced various feature film projects and television programs.
Elzévir Films

Elzévir Films is an independent film production company founded by Denis Carot and Marie Masmonteil in 1993. They've produced more than 50 films for cinema and television, many of which have been awarded in international festivals. Amongst them are Radu Mihaileanu's 'Live and Become' & 'The Source', Raoul Ruiz's 'The Lost Domain', Pan Nalim's 'Valley of Flowers', and Yann Arthus-Bertrand's documentary 'Home'. Recently, 'Party Girl', the first film by Marie Amachoukeli, Claire Burger and Samuel Theis was awarded the Golden Camera at the 2014 Cannes Film Festival. Also in 2014, 'Gett, The Trial of Viviane Amsalem' directed by Ronit and Shlomi Elkabetz was selected for the Directors' Fortnight and was a Golden Globes finalist. Elzévir Films is also well known internationally for its multi-party co-productions, and its production service activity for foreign producers shooting in France.
Awards and Festival History

Festivals


El Gouna FF 2020 (WP)
Contacts
Main Contact

Lamia Chraibi

Company:

LA PROD

Phone:

+33670281161 / +212661233993

Email:

lamia@laprod.ma