Meskoun
Fall Grants 2019 - Development Stage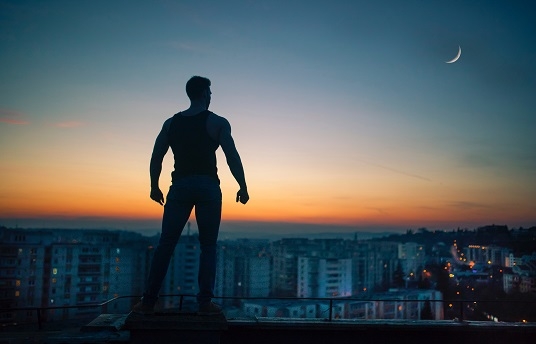 Synopsis
While attempting to enter Europe, Lotfi Meskini drowns with seven other unfortunate illegal immigrants from seven different nationalities. A month later, he is thrown back by the sea, with no trace of the others. He begins to realize that he shoulders within him the souls of the other seven passengers who are longing to be released. Lotfi flirts with
madness by carrying this heptad of other personalities, each asking him to fulfil their last wish. With seven different "hosts" seeking to see their family, homeland, and children, one last time, Lofti sets off on an epic adventure to the four corners of the Arab and African worlds to grant each their dying wish.
Credits
Director

Hicham Lasri

Screenwriter

Hicham Lasri

Producer

Lamia Chraibi

Production Company

La Prod
About the Director
Hicham Lasri is a Moroccan filmmaker born in Casablanca in 1977. He studied economics and law, then wrote plays, novels, and screenplays before turning to film. In 2011, he directed his first feature film, 'The End', which received critical acclaim. In 'They are the Dogs' (2013), he draws parallels between the Arab Spring of 2011 and the 1981 "bread riots" in Morocco, offering a beautiful tour through festivals and numerous critical writings. 'Starve your Dog' (2015) and 'HEAdbANG Lullaby' (2017) were screened in the Panorama and 'Jahilya' (2018) in the Forum sections of the Berlinale.
Contacts