Mediterranean Fever
Fall Grants 2018 - Production Stage
Current project status: PRODUCTION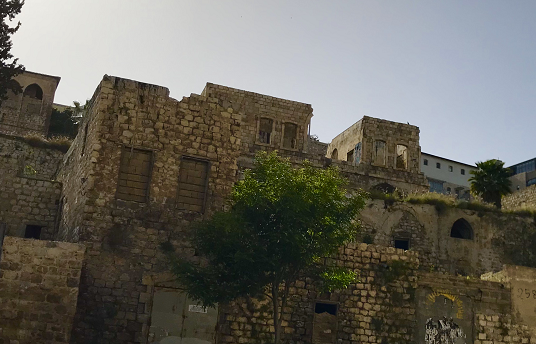 Synopsis
Waleed, a Palestinian man, lives comfortably in his sea-view home in Haifa with his wife and children. A former Hi-Tech engineer and aspiring writer, he knows the ins and outs of being a stay-at-home dad, but cannot seem to figure out what it takes to be happy. One day, Waleed is introduced to his new neighbour, who soon becomes the most critical person in his life. Jalal, a kind but pretentious small-time crook with a big heart, quickly develops a close relationship with Waleed who has a strange plan; his desperate hope to have Jalal kill him, while making it look like a natural death. Jalal is furious by his new friend's insane request and ends all contacts with him. On the other hand, Jalal continues to receive threats from the underworld to whom he owes money.
Credits
Director

Maha Haj

Screenwriter

Maha Haj

Producer

Baher Agbariya
About the Director
Born in Nazareth, Maha Haj is a graduate of the Hebrew University of Jerusalem in English and Arabic literature. Her cinematic experience was derived from her work as an art director on films like 'The Time That Remain' (2009) by Elia Suleiman, and others. She wrote and directed the short film 'Oranges' (2009). In 2016, she released her first feature film 'Personal Affairs' which was widely acclaimed and selected to the Un Certain Regard official selection at Cannes Film Festival, and went on to win the Best Feature award at Haifa Film Festival 2016, the Critics award at Montpellier International Film Festival, and Best First Feature in Philadelphia.
Production Company Profile
Majdal Films Profile was founded in 2012 by Baher Agbariya, with the aim to produce both fiction and documentary feature films. Notable and prize-winning features include Hany Abu-Assad's Academy Award nominated film 'Omar' (2013); Maha Haj's 'Personal Affairs' (2016) (official selection at the Cannes Film Festival, Un Certain Regard); Hany Abu-Assad's 'The Idol' (2015); and Jessica Habie's'Mars at Sunrise' (2014), amongst others.
Contacts