Me Myself and Murdoch
Fall Grant 2012 - Development Stage
Current project status: DEVELOPMENT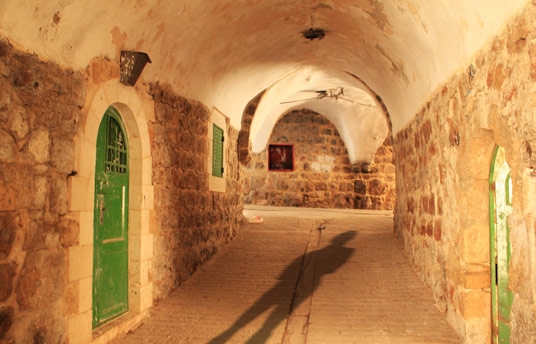 Synopsis
Ahmad is a 22-year-old Palestinian from a conservative Muslim family in Hebron. With his friend Issa, he dresses like an Israeli settler and steals petrol from a nearby settlement to run the only ambulance in their camp. Secretly, he is learning Hebrew in case he needs it for the gasoline raids. Then he is hit by a car and falls into a coma. When he wakes, he finds he can only speak Hebrew. His father thinks that he has been possessed by an Israeli djinn; his girlfriend doubts his patriotism and goes off with a young man in the resistance; and his community treats him like an Israeli settler. Ahmad embarks on a journey to regain the identity he lost when he stopped communicating in Arabic.
Credits
Director

Yahya Alabdallah

Screenwriter

Yahya Alabdallah

Producer

Rula Nasser
About the Director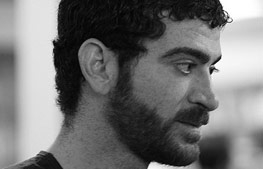 Independent filmmaker Yahya Alabdallah was born in Libya in 1978, raised in Saudi Arabia, and lives in Jordan. A writer, director, producer and literary critic, he holds two Master's degrees, in Literature and Cinema from the ECIAR film school in Paris. He has participated in programmes including the Berlinale's Talent Campus, Produire au Sud, the Festival des 3 Continents and the Producers' Network at the Festival de Cannes. His first feature, 'The Last Friday' (2011) showed at numerous festivals, including the Dubai International Film Festival, where it won three awards; Fribourg, where it won the Special Jury Award; and it was the first Jordanian feature to appear at the Berlinale. He recently finished 'The Council', his new feature, which won three awards at Final Cut in Venice.
Production Company Profile
The Imaginarium Films is a Jordanian production house that creates original audiovisual content with an entertaining edge that is captivating to audiences both regionally and internationally. The company was established by Rula Nasser, who produced two educational feature film with the Royal Film Commission. Both Mohammad Al Hushki's 'Transit Cities' (2010) and Yahya Alabdallah's 'The Last Friday' (2011) met with great success and won many awards internationally. The company's current slate of work includes Bassam Chekes's 'Waiting for POBOX', Mais Darwazah's 'My Love Awaits Me by the Sea', Riqfi Assaf's 'The Curve' and Alabdallah's 'Me, Myself and Murdoch'.
Awards and Festival History

Awards


Dubai Connection Award 2012, Dubai International Film Festival (UAE)
Contacts