Me, Myself And A.I.
Fall Grants 2018 - Post-Production Stage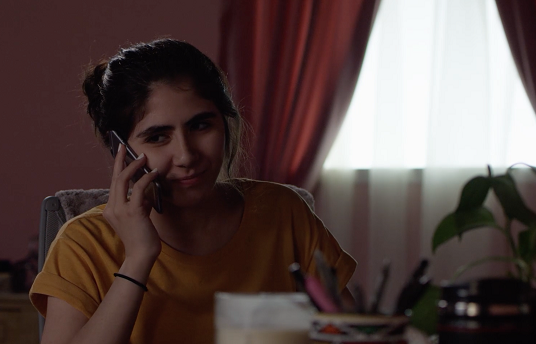 Synopsis
Mashael, a 17-year-old girl who sees food as her primary source of happiness, is completely exhausted from her life. While forcing herself to study, she orders a burger for some comfort. As she reaches for her first bite, Mashael's computer software updates and begins to harass her about making better life choices.
Credits
Director

Maha Al Jefairi

Screenwriter

Maha Al Jefairi

Producer

Jemina Legaspi
About the Director
Maha Al-Jefairi is a Qatari filmmaker who is passionate about telling stories that reflect modern Qatari society. She believes in films' power to bring people together. She has worked on several short film projects since her university days. Her debut short film 'Me, Myself & A.I.' examined a person's relationship with technology. 'A Simple Cut' will be her second short film, shedding light on the societal and cultural pressures a young girl faces during her formative teenage years.
Contacts