Me, Myself And A.I.
Fall Grants 2018 - Post-Production Stage
Current project status: POST-PRODUCTION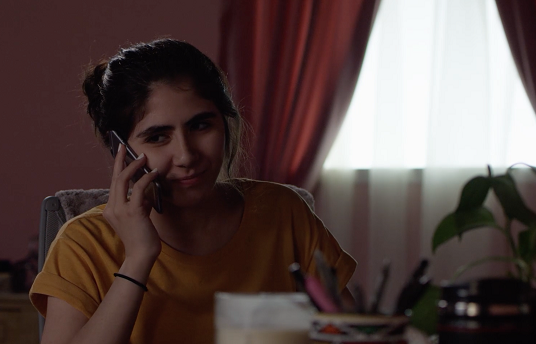 Synopsis
Mashael, a 17-year-old girl who sees food as her primary source of happiness, is completely exhausted from her life. While forcing herself to study, she orders a burger for some comfort. As she reaches for her first bite, Mashael's computer software updates and begins to harass her about making better life choices.
Credits
Director

Maha Al Jefairi

Screenwriter

Maha Al Jefairi

Producer

Jemina Legaspi
About the Director
Maha Al-Jefairi is a Qatari filmmaker. She holds a Communications degree from Northwestern University in Qatar. Maha hopes to make not only films, but also to create television shows. She is currently in post-production for her first short film, 'Me, Myself, & A.I.', and 'Connect' will be her second film.
Contacts
Main Contact

Jemina Legaspi

Company:

Independent Filmmaker

Email:

jeminalegaspi2017@u.northwestern.edu