Kawkabani
Spring Grants 2019 - Production Stage
Current project status: PRODUCTION
Synopsis
'Kawkabani' is an entertaining animation series that tells stories from Qatar's local culture to a global audience. Season one will have 15 episodes of 10 minutes each. The story is about an alien who has never missed the World Cup. His spaceship crashes in Qatar while he was on his way to Russia to the 2018 tournament. Three Qatari guys find him in the Sealine Desert, and they end up showing him around Qatar.
Credits
Director

Hossein Heydar, Amal Alshammari

Screenwriter

Amal Alshammari

Producer

Hossein Heydar
About the Director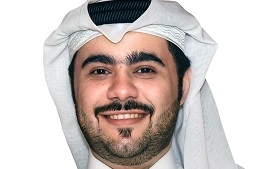 Hossein Heydar is a passionate animator who holds a BFA in Film & Animation. He is also the co-founder and managing director of Nefaish animation studio.
Production Company Profile
Nefaish is a creative animation studio specialized in producing high-quality animations inspired by Qatari Culture. They deliver messages in a meaningful and innovative way through stories, and no story can reach and affect people without proper execution. At Nefaish, they combine your message with their creative experience to tell your story.
Contacts