In The House Of My Father
Spring Grants 2020 - Production Stage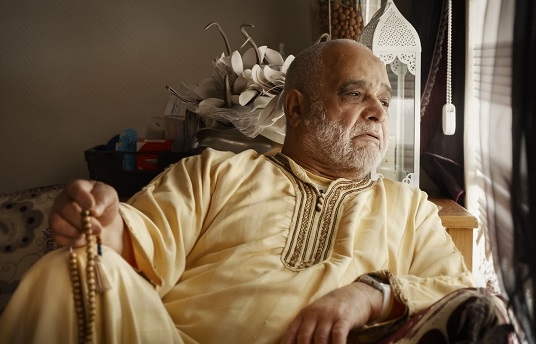 Synopsis
Twenty-eight years ago, when Rachida was just 16, her father forced her to marry a Moroccan man she didn't know. This became a very violent and abusive marriage. Today Rachida is looking for answers before it gets too late and talks to her father with love like only a daughter can do. Just like her father, Rachida became passionate about film. She invites her father to work together on a film—one about the life and coal miner past of young Mohamed. They will write the scenes together, cast actors, and find locations. But her father was diagnosed with Alzheimer's disease, and his memories seem far away. During this process, Rachida questions the position of women within the patriarchal Moroccan culture. 'In the house of my father' is a very personal and yet a universal creative documentary film on what can tear and reunite a family.
Credits
Director

Rachida El Garani

Screenwriter

Rachida El Garani

Producer

Jurgen Buedts, Merième Addou

Production Company

Las Belgas
About the Director
Rachida El Garani is a Moroccan-Belgian film director, screenwriter and actress. In 2015 she graduated at the RITCS Filmschool in Brussels with great distinction in audiovisual arts and with her first documentary film 'Into Darkness', which won the Audience Award at the Los Angeles Film Festival. This film was selected in a world premiere at IDFA Film Festival in two categories: "Best Student Documentary" and "Kids & Docs". This film was also selected as the opening film of the Moroccan FIDADOC Festival in Agadir and has also won the Jury Prize at the Zagora Sub-Saharan Film festival in Morocco. In the spring of 2017, she won the Diwan "Woman of the year" award in Brussels. The Diwan Award ('Diwan' is Arabic for 'light') is awarded to the most successful Moroccan Belgians in twelve categories. In the fall of 2017, she was also included in the Dutch 'Kleurrijke Top 100', a Dutch diversity prize. She achieved a 2nd place for her film and television works.
Contacts