Ibrahim, a Fate to Define
Fall Grant 2015
Current project status: COMPLETED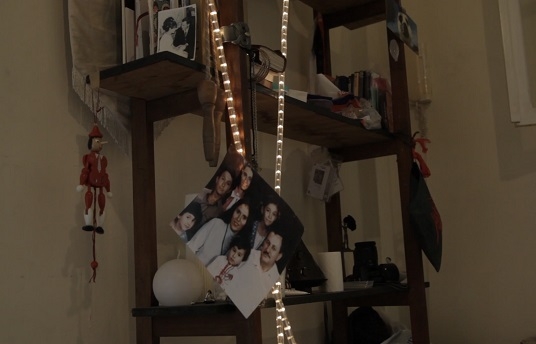 Synopsis
Ibrahim Alabed, my father, was a secret member of the Revolutionary Council, a Palestinian militant organisation that was notorious for its intelligence affairs. When I was five years old, my father left for few days in his regular way. He never returned. I grew up in a house where silence was the usual atmosphere. My mother Najat, an Egyptian, had to continue her life normally, raising Ibrahim's five children in Damascus, always cursing her misfortune. This film uncovers the story behind the disappearance of Ibrahim Alabed, and I hope that by understanding the choices my father made, I will be able to live with the impact they have on the way I make mine today.
Credits
Director

Lina Alabed

Producer

Rami El Nihawi
About the Director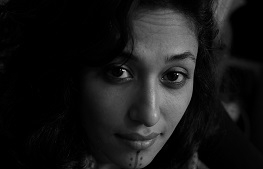 Lina Alabed is a Palestinian filmmaker. Born in 1980, she graduated from the Faculty of Journalism at Damascus University. Her graduation project was a short documentary that was broadcast on Al Jazeera in 2007. Her second short documentary, 'Noor Alhuda', produced by Al-Arabiya, was awarded the DOXBOX Jury Prize for Best Syrian Documentary Film in 2010. 'Damascus, My First Kiss' (2012) was her first feature-length documentary. Its international premiere took place at Doc Leipzig and it was broadcast on ARTE. Alabed's current project, 'Ibrahim', took the OIF Prize during the Beirut Cinema Platform in 2015.
Production Company Profile
SakADo was established in Beirut in 2011, with the intention of producing films that discuss the contemporary history of our region through the life stories of individuals. In 2012, 'Yamo', the company's first production, premiered in Visions du Réel, and has since been shown at several international festivals and venues. 'Damascus, My First Kiss was produced later in 2012 and premiered at Doc Leipzig. It has screened in several festivals and venues and was broadcast on ARTE in 2013. Since its creation, SakADo has co-produced and supported several documentaries and short films, including Mohanad Yaqubi's 'Off Frame' (2013). The company is currently working on developing and producing Lina Alabed's feature-length documentary 'Ibrahim' and Bassam Chekhes's narrative feature 'To All Naked Men'.
Contacts
Main Contact

Rami El Nihawi

Company:

Sakado LTD

Phone:

+961 1 379 441 / +961 3 787 553

Email:

rami.nihawi@gmail.com