I Dreamt of Empire
Spring Grants 2016 - Production Stage
Current project status: PRE-PRODUCTION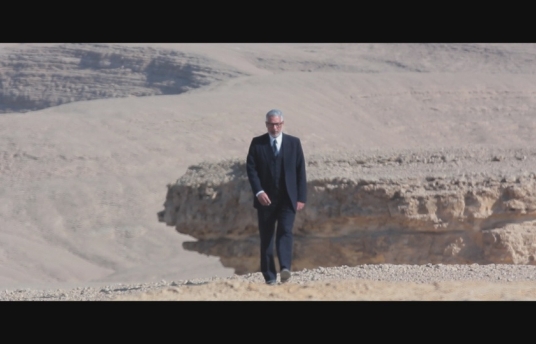 Synopsis
Cairo, 1980. Musa, a brilliant Egyptian professor, cannot move past the grief of losing his only son, Yusuf, an officer who died fighting the Israelis in 1956. Musa has been developing a method to travel through time in order to save his son from death. He succeeds and wakes up during the war – but unexpectedly finds himself in the body of an Israeli soldier named Ben. It's as if Musa has woken up in a nightmare. While Musa looks for his son, Ben takes over Musa's life in 1980s Cairo. Musa increasingly loses his grip on his own identity. Should he stay in the present and reclaim his life, or return to 1956 to complete his mission?
Credits
Director

Kasem Kharsa

Screenwriter

Kasem Kharsa

Producer

Jessica Landt, Falk Nagel, Alice Ormieres
About the Director
Kasem Kharsa is an Egyptian-American filmmaker and visual artist based between the Middle East and the USA. His films are inspired by his own fragmented past and are centred around memory, identity and survivorship. His work has been supported by both regional and international funding bodies, and he is a fellow of the Rawi Lab, the Sundance Directors/Writers Lab, and Binger Filmlab.
Production Company Profile
Founded in 2009 and based in Hamburg and Berlin, Beleza Film is composed of Jessica Landt and Falk Nagel. We produce films and transmedia projects with a focus on personal, character-driven stories. In 2010, Beleza Film presented the film workshop One Day in the West Bank for 10 young filmmakers in Palestine in co-operation with the Goethe-Institut Ramallah. The company produced Eva Pervolovici's short film 'Little Red' (2011), which was nominated for the Berlin Today Award, and co-produced Ali Aydin's 'Küf' (2012), which had its premiere at the Venice International Film Critics' Week and won the Lion of the Future – Luigi De Laurentis Award for a Debut Film. In 2014, Christian Mertens's 'Peter Nagel', a documentary about the painter, was released in cinemas, and 2015 saw the premiere of Cosima Lange's 'Hello I Am David', a documentary about Australian pianist David Helfgott. Beleza Film's current production and development slate includes Mariana Jukica's 'Coke.Champagne.&Cigarettes.' and 'Zoe's List' , Kasem Kharsa's 'I Dreamt of Empire', Lena Liberta's 'Play with Friends' and Anna Lott's 'Devilish Christmas'.
Contacts