Homemade Stories
Spring Grant 2013 - Production, Production Stage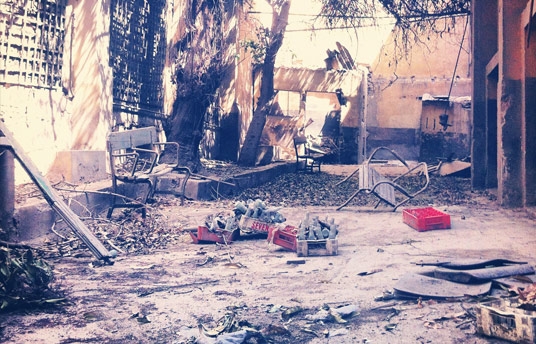 Synopsis
Nidal, a Syrian filmmaker, must leave his home city of Damascus. He locks his door behind him and arrives in Cairo with his family for what initially seems like a short trip. Between longing for his home, waiting to return, and his desire to make a film about dreams born here and there—he finds a film in the attempted bringing back to life of an old, abandoned cinema theatre. He carries his life from back in Damascus on a small USB flash drive containing home videos with his family.

Amid shooting his film about the theatre renovation and the videos he asked his friends to shoot of his home in Syria—unfolds the story of two spaces lost in darkness and silence. As he continues to film his life and family in Cairo, the cinema there becomes his home, and in turn, his home becomes a cinema. Both waiting for the dream, the light, the air, and the sounds of friends. War and repression defeat the dream and take over even the beautiful memory of home and cinema.
Credits
Director

Nidal Al Dibs

Screenwriter

Nidal Al Dibs

Producer

Mostafa Youssef
About the Director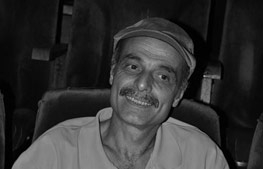 Nidal Al-Dibs was born in 1960 in Syria. An architect and director, he graduated from the Moscow VGIK in 1995. His previous films include the short 'Ya Leil Ya Ein' (1999), Official Competition at Clermont-Ferrand; 'Under the Ceiling' (2005), winning the Jury Prize at Salla Film Festival as well as the Best Actress prize at the Wahran Film Festival; and 'Black Stone' (2006), Special Mention at the Ismailia Film Festival, and Official Selection out of competition at the 2013 Locarno Film Festival. His film, 'Taming' (2010), had its premiere at Abu Dhabi Film Festival.
Awards and Festival History

Awards


Won Best Film at Ismaileya Documentary Co-Production Platform 2014 (Egypt)
Contacts