Harka
Spring Grants 2022 - Post-Production Stage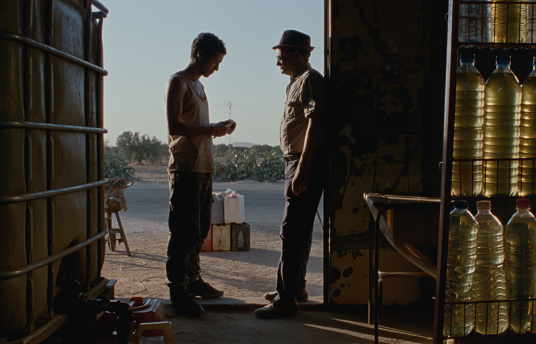 Synopsis
Tunisia, North Africa. Ali, a young man in his twenties, makes a precarious living selling contraband gas on the streets. Ali dreams of a better life for himself—but his domestic responsibilities step up when his father's sudden death leaves him in charge of his two young sisters. With the family facing impending eviction, Ali seeks steadier work and a stable life. In a society fraught with corruption, however, only illicit opportunities present themselves, and Ali is confronted with a decision from which there may be no turning back. 'Harka' takes us to the streets of Sidi Bouzid in Tunisia, the cradle of the Arab Spring, and immerses us in the life of a family for whom chances and choices are running out fast. A debut of force and sensitivity, 'Harka' asks: what happens when your country is rich in resources, beauty and culture, but economic pressures still propel young people towards escape? What happens when a young man has everything to offer, but no one will give him the opportunity he needs? What happens to ordinary lives and families, after the revolution has passed? If its setting is specific, the themes of 'Harka' are universal. It reminds us that life can change in a moment and that everyone ultimately wishes to be seen.
Credits
Director

Lotfy Nathan

Screenwriter

Lotfy Nathan

Producer

Julie Viez, Alex Hughes, Lotfy Nathan, Riccardo Maddalosso, Eugene Kotlyarenko, Nicole Romano, Tariq Merhab, Maurice Fadida

Production Company

Cinenovo
About the Director
Lotfy Nathan was awarded the HBO Emerging Artist Award for his 2013 documentary film '12 O'Clock Boys', which played in over 50 film festivals worldwide, including SXSW, Sundance LA, Lincoln Center, Viennale, Hot Docs, London, and CPH: DOX. It was remade as 'Charm City Kings' with Sony Pictures. Lotfy is a grantee of the Creative Capital Foundation and the Cinereach Foundation, and a previous awardee of the Garrett Scott Grant, the Peter Reed Foundation, the Grainger Marburg Grant, the IFP Fellowship, The Doha Film Fund, and the Sundance Writers' Workshop. Lotfy presented his first feature film, 'Harka', at the Cannes film festival, in the Un Certain Regard section.
Contacts