Hamlet From the Slums
Fall Grants 2021 - Production Stage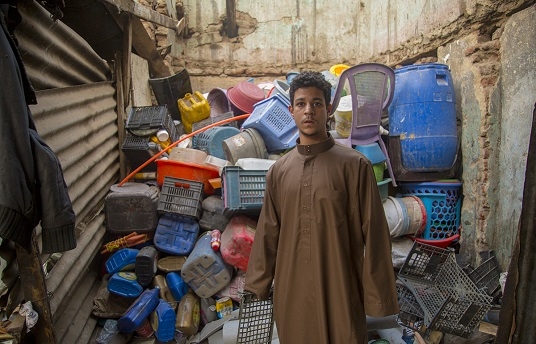 Synopsis
Ahmed, an 18-year-old from a slum in Cairo, buries his father—the king of horse-driven carriages collecting junk in the city. His uncle takes over and marries Ahmed's mother to keep the wealth within the family. The slum is long overdue for urban renewal as part of a national government plan to get rid of informal settlements. Ahmed continues to work for his rigid uncle. He escapes his bleak existence by going to Sufi festivals (moulids) and loses himself in transcendental rituals. The apparition of Ahmed's father appears to him in a moulid demanding revenge towards his uncle. Ahmed now must face a living patriarch to avenge a dead one. The tragic vicissitudes in Ahmed's journey force him to escape the slum and seek solace in the spiritual world. Ahmed's path towards change ends when the slum is demolished, and new high-rises take over. Our adaptation of Shakespeare's tragedy is set in contemporary Egypt and is steeped in the unique and rarely filmed universe of Sufi mysticism.
Credits
Director

Ahmed Fawzi-Saleh

Screenwriter

Ahmed Fawzi-Saleh, Ahmed Amer

Producer

Ahmed Amer

Production Company

A. A. Films
About the Director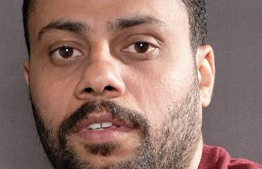 Ahmed Fawzi-Saleh holds a degree in History from Suez Canal University in Egypt. Later he graduated from the High Cinema Institute in Egypt in 2009, specialising in screenwriting. He took part in several documentaries as a scriptwriter and a researcher. His short documentary 'Living Skin' (2011) was screened at multiple international film festivals. His feature 'Poisonous Roses' premiered at IFFR 2018. 'Hamlet From the Slums' will be his second narrative feature. Fawzi Saleh co-produced a feature documentary 'Mother of the Unborn' by director Nadine Salib (Abu Dhabi FF). He was invited to Final Cut at Venice Film Festival, AFAC development workshop, Sanad Fund and Sundance documentary workshop (in collaboration with Arab Fund for Arts and Culture). He has also worked as a freelance writer for publications including Al Badeel and Al Hilal.
Contacts