Haifa Street
Fall Grant 2015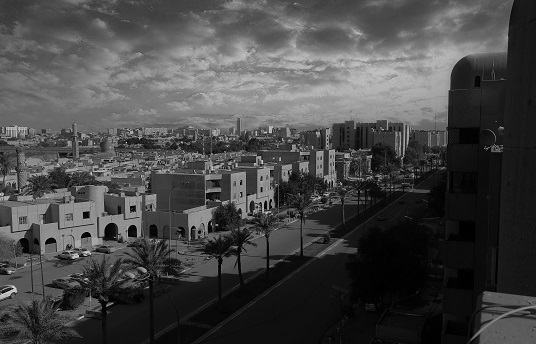 Synopsis
Haifa Street, one of the most dangerous locations during the civil war in Baghdad, in 2006. Tariq, a 23-year-old sniper, kills 45-year-old Ahmed in front of the home of Su'ad when he comes to ask for her hand in marriage. Tariq prevents anyone from reaching Ahmed's corpse – including Su'ad and her children, Salam and Nadia. As the family faces the arduous task of recovering Ahmed's body, the conflicts among Su'ad, Salam – a devout Muslim who rejects the idea of his mother's remarrying – and Nadia, who is torn between personal ambitions of liberation from male power and her sympathy for her mother. This family drama is set against the question of why Tariq refuses to allow Su'ad to recover the body of her beloved.
Credits
Director

Mohanad Hayal

Screenwriter

Mohanad Hayal

Producer

Mohanad Hayal, Hala AlSalman

Production Company

Dream Group

Production Company

Dream Group
About the Director
Mohanad Hayal was born in 1985 in Iraq. After graduating from Baghdad University's Faculty of Fine Arts in cinema, he gained considerable experience working as assistant director on many Arabic feature films. He has made a number of short and documentary films. His film 'Happy Birthday' was selected for the 2013 Berlin International Film Festival and received the Rising Star Award at the 2013 Rhode International Film Festival. Hayal is a seasoned journalist and is currently a freelance war videographer, documenting battles between the Iraqi Army and ISIS. He resides and works in Baghdad, also conducting filmmaking workshops as one of the founders of the Iraqi Independent Film Centre. He was Salam Salman's script and production advisor on his short film 'Gift from my Father' which went on to win the 2015 Crystal Bear Award for the Best Short Film at the Berlin International Film Festival.
Contacts