Grey Glow
Spring Grants 2022 - Production Stage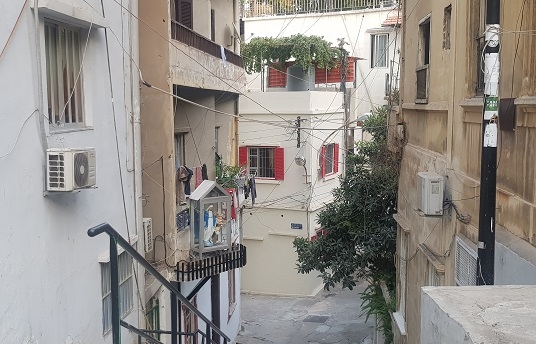 Synopsis
Nayla, 55, holds a supervising position at a factory in a Beirut suburb. She struggles to ensure her family's survival in a country plagued by an economic collapse and in a post-blast injured city. Her husband, an unemployed, alcoholic, ex-militiaman of the civil war, spends his time watching television. The building they are living in has been weakened by the blast, and a threat of eviction looms. The couple's feeling of unease fluctuates between aggression and guilt. One night, their daughter Rania, 23, who lives with them, knocks over a man while driving home. Nayla is caught up in a vicious circle—she will find herself with Rania, in hospital, facing a family living from "the other side". Animosity and curiosity will alternate. Nayla tries to get the family to withdraw the charge. Her boss at the factory finds a lawyer to defend Rania, which worsens Nayla's relationship with Mounir, who feels powerless and jealous. He tries unsuccessfully to find a solution to help his daughter. For the first time in a long while, Nayla does some deep soul-searching. Nayla and Mounir's relationship worsens. Until the day the injured man's condition suddenly deteriorates, and he dies. Rania is taken to prison.
Credits
Director

Michèle Tyan

Screenwriter

Michèle Tyan

Producer

Sabine Sidawi, Christine Rouxel

Production Company

Orjouane Productions
About the Director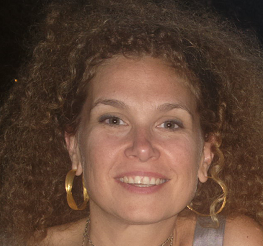 Michèle Tyan has edited over 50 independent films that were selected in numerous festivals, and often awarded. She has worked with filmmakers such as Ghassan Salhab, Mai Masri, Bahij Hojeij, Jean Chamoun, Tamara Stepanian, Reine Mitri, Michel Kammoun, Nasri Hajjaj, and Zeina Daccach. Michèle has directed two documentaries, and many corporate films. Co-founder of Djinn House Productions since 1995, she line-produced feature films by Merzak Alwache, Randa Chahal and Joana Hadjitomas and Khalil Joreige. She has taught editing at university level and is supervising the editing of cinema students' diplomas. 'Grey Glow' is her first feature film.
Contacts