Go Home
Fall Grant 2011
Current project status: COMPLETED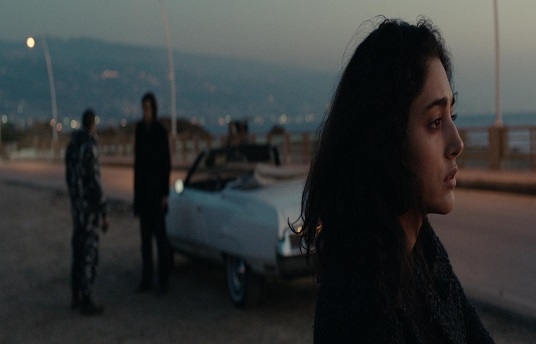 Synopsis
Nada is going home. Or at least she wants to. When she returns to Lebanon, she realises she's a foreigner in her own country. But there's still a place she calls home: a house that stands in ruins, abandoned and haunted by the presence of her grandfather, who mysteriously disappeared during the civil war. Something terrible happened in this house. Something violent. A crime…
Credits
Director

Jihane Chouaib

Screenwriter

Jihane Chouaib

Producer

Nathalie Trafford
About the Director
Jihane Chouaib was born in Beirut just before the Lebanese Civil War, and spent her childhood in Mexico. She studied Philosophy and Theatre in France. Chouaib has directed five short films, including the critically acclaimed 'From Under My Bed' (2005), which was presented at the Semaine de la critique at the Festival de Cannes. In 2012, her feature documentary 'Dream Country' was released in France. It was hailed in the press as "intensely emotional", "a beautiful and sensitive film with universal testimonies about exile" and "a poetic manifesto".
Production Company Profile
Paraíso Production is based in Paris and has produced arthouse films since 1996. The company looks for emerging directors with a creative and personal approach to filmmaking, with an eye to developing long-term collaborations with them. It only works with high-quality arthouse films and its catalogue includes nine features and more than 20 shorts. Paraíso has contributed to the emergence of such talented directors as Andrés Wood, Ricardo Larrain, Matias Bize, Bruno Rolland, Camila Guzmán, Alicia Scherson, Katell Quillévéré, Jihane Chouaib, Fabianny Deschamps and Jérôme Schlomoff.
Né à Beyrouth was initially a Lebanese film festival, organised for the first time in August 2001, which has since grown to become an institution and a meeting point for all Lebanese filmmakers and moviegoers. The producers and directors who organised the festival decided to create a production company under the same name, to participate in the rebirth of Lebenese national cinema and offer better support for new talent. The company also develops content for television, music videos and corporate films, and is recognised as a force in the world of local, regional and international advertising.
Dschoint Ventschr Filmproduktion develops, produces and sells films that are primarily concerned with aspects of cross-culture, politics and society: feature and documentary films that have the meeting of various cultures as their theme. Dschoint Ventschr works consistently on the continuing development of a modern cinematic pictorial language and utilises the creative possibilities of new technologies.
Awards and Festival History

Festivals


Busan IFF 2015 (WP)
Transilvania IFF 2015, Focus: Lebanon
DIFF 2015
FILMFEST MÜNCHEN 2016, CineVision Competition
Edinburgh IFF 2016
Fameck FF 2017
Contacts
Director

Jihane Chouaib

Company:

Paraíso Production

Phone:

+33 143 159 191

Email:

jihanechouaib@gmail.com