Gevar's Land
Spring Grants 2018
Current project status: COMPLETED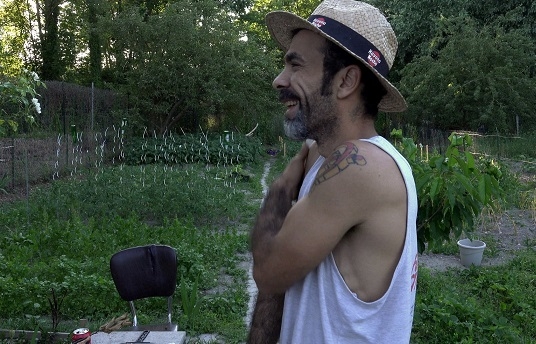 Synopsis
Over four seasons, we follow the labour-filled days of Gevar, a Syrian refugee, whose small garden on the outskirts of a housing project became his "raison d'être", or rather, "a reason to do". 'Gevar's Land' explores the mysterious power of the earth, and its capacity to restore an ineffable link between an exiled and uprooted man, and his new surroundings. The film questions the idea of territory, which often goes hand in hand with the need to erect borders. Here, what is mine, and there, what is yours.
Credits
Director

Qutaiba Barhamji

Screenwriter

Qutaiba Barhamji

Producer

Karim Aitouna
About the Director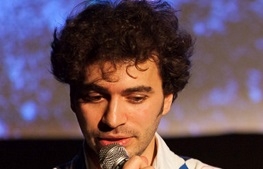 Qutaiba Barhamji was born in Damascus, Syria, and speaks four languages fluently, Arabic, Russian, English and French. He has worked as a movie editor on several feature documentary films including 'The Magic Mountain' (Andrei Schtakleff, 2015), 'Guests' (Alexey Sukhovey, 2015) and 'Film-me' (Lera Latypova, 2015). His first short film 'Wardé' (2016), which was produced by Arte France, won several awards and obtained the CNC state grant.
Production Company Profile
Haut Les Mains is a production company based in Lyon, France. The company produces both documentary, fiction and hybrid films for cinema and television with a special interest in international co-production. They have produced Anna Roussillon's documentary 'I Am the People' selected at ACID Cannes, Rotterdam IFF and awarded at more than 37 festivals; David Yon's first feature 'The Night and the Kid' selected at the 65th Berlinale, 'Sans Bruit' by MML Collective presented at FID Marseille and Doc Fortnight at the MOMA, and lately 'Poisonous Roses' by Ahmed Fawzi Saleh which premiered at Rotterdam IFF, awarded more than 16 international awards and Oscar-nominated by Egypt in 2020.
Awards and Festival History

Festivals


"Cinéma du Réel 2020 (WP), French Competition
Festival Images de Migrations 2020
Festival du Film Arabe de Fameck 2020
Doc Lisboa 2020
IDFA 2020"

Awards


Odessa International Film Festival 2020, Jury Special Mention
Contacts
Main Contact

Karim Aitouna

Company:

Hautlesmains Productions

Email:

karim@hautlesmainsproductions.fr